Charging infrastructure installations and EV in Aviation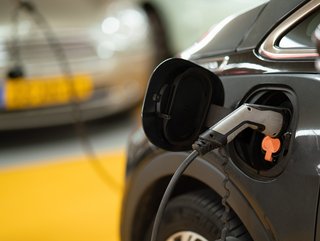 To close off a busy week for electrification, we delve into stories from the week involving charging installations, EV triumph and energy management
In this week's roundup, we're excited to highlight some of the stories that are changing views on electric vehicles (EVs). Organisations have presented new ways to leverage electrification for mobility while others have been partnering for charging network services, e-mobility development, and to enhance their use of energy.
A popular luxury vehicle manufacturer, Jaguar Land Rover's (JLRs) retail vehicle sales reached 79,008 in the quarter ending 31st March 2022. The company entered the electric vehicle (EV) market in 2018 with the introduction of its Jaguar i-Pace and has since pushed forward with its electrification strategy.
After the first half of 2022, it is clear that the Chinese EV industry is growing fast and currently accounts for around 24% of the country's automotive adaptation. In comparison with Europe, this is 5% higher, while the US has a major task on its hands to increase its 7% adoption—this is according to the International Council on Clean Transportation (ICCT).
To create a much more reliable network of charging offerings, organisations are coming up with ways to ensure that energy is always available to the next generation of vehicles and their owners. Mobilize Power Solutions is one of the companies with a solution to this.
Heart Aerospace is taking electrification to a new level as the Swedish firm develops electric planes in an effort to decarbonise the industry. The company is based near Gothenburg and has surprised the industry with its latest 30-seater passenger plane, which is expected to begin commercial service in 2028.
The news from Radisson Hotel Group (RHG) shows how the latter marries with its sustainability strategy as it expands its charging capabilities in Europe, developing an ultra-fast electric charging hub with its partner Allego—a leading European public E charging network.
With many triumphs comes transition to new challenges and electric vehicle (EV) manufacturers are witnessing these on a daily basis. As more companies come into the market, their ability to overcome these 10 hurdles will determine their place in the automotive sector of the future.