Heart Aerospace receives order for 30-seater electric plane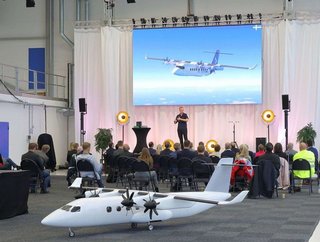 Electrification in the aviation industry is a challenging task, which is what makes a Heart Aerospace 30-seater electric plane order so significant
The sustainability of national travel is a tough battle to fight in smaller countries, but in larger ones, electric vehicles (EVs) could potentially make up a significant portion of electrification in the industry as electric planes become more feasible for shorter journeys.

Air Canada is one of the organisations to back the electrification of the industry in Canada where around 1,000 passenger flights take place every day.

Heart Aerospace is taking electrification to a new level as the Swedish firm develops electric planes in an effort to decarbonise the industry. The company is based near Gothenburg and has surprised the industry with its latest 30-seater passenger plane, which is expected to begin commercial service in 2028.

A new era of electric aviation
The aeroplane's configuration was discussed at Heart Aerospaces 2022 Hangar Day. It utilises electric propulsion and is capable of flying 125 miles on a single charge and 250 miles with a boost from a top-up generator. The plane is called the ES-30 and is classified as a hybrid-electric aircraft, although it is able to carry out some trips without using fuel.
The aeroplane is yet to take flight, but nevertheless, Air Canada has expressed interest in the company's aviation triumph with an order already placed for the ES-30, which is expected to make its debut flight in 2026.
"If you want to compare electric aircraft to conventional aircraft on range, well, we're not there yet but what we can offer is low noise, zero emissions," says Anders Forslund, Founder and Chief Executive Officer of Heart Aerospace. "[This] means that not only is it good for the climate, but also for your local environment, for the pollution near airports."
The type of motor used in the ES-30 is one developed by the likes of Rolls-Royce and other engineering companies, which burn sustainable aviation fuel (SAF). These engines have been in development for some time as the industry also implements SAF for international flights.
As pressure mounts on the industry to decarbonise, the ES-30 marks a great step in Air Canada's strategy to reduce its emissions and with the success of the project airline operators can expect to see further electrification opportunities. While Sweden is the origin the term 'flight shame'—or 'flygskam'—the country has adopted strict targets for decarbonisation of its own internal flights and will benefit from a locally born business to supply its aircraft of the future.