Charging & Infrastructure
Radisson Hotel Group expands its European EV charging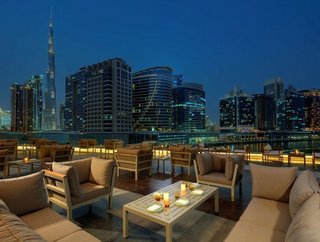 Partnering Allego, Radisson Hotel Group expands its EV charging capabilities across its European operations, which also drives further adoption in India
Often the discussion around electric vehicles (EVs) starts with either the words 'range anxiety' or 'charging infrastructure'.

The news from Radisson Hotel Group (RHG) shows how the latter marries with its sustainability strategy as it expands its charging capabilities in Europe, developing an ultra-fast electric charging hub with its partner Allego—a leading European public E charging network.

The partnership was first announced in July 2022 and marks the hospitality firm's commitment to EV adoption while encouraging its guests to do the same. With Allego, the company is in the process of growing its Green Mobility Network—a network of ultra-fast charging and AC charging solutions spanning over 220 RHG premises. The project has already equipped many of its hotels with over 510 chargers already available across Europe.

RHG is also working on a similar commitment in India, which marks the partnership with Sunfuel for the installation of EV charging across its Indian portfolio of hotels.

Sustainability principles in practice through EV installations
The company's Global Senior Vice President Sustainability, Security and Corporate Communications, Inge Huijbrechts spoke on behalf of the company upon announcement of its exciting new achievements and sustainable trajectory. It's no surprise that she has been vocal about RHG's success as she previously represented the company at Sustainability LIVE, talking viewers through the COVID-19 response of the organisation and witnessing the demand for sustainable change.
Upon announcement of its latest update, Huijbrechts says: "With consumer demand for electric vehicles expected to grow fourfold by 2025, electric will become the dominant powertrain in the next decade. At Radisson Hotel Group, we support this shift by providing green mobility solutions at our hotels."
"Today, we already have more than 510 electric car charging posts at 141 hotels in EMEA, and we set an ambitious target of bringing EV charging solutions to all eligible European properties by 2025."
She also commented on the efforts to electrify RHG's sites in India.
"In India, we aim to equip all 100+ Radisson Hotel Group properties with EV charging stations. Almost 25% of our hotels offer exclusively green taxi solutions with hybrid or electric vehicles for guests travelling to events and meetings."
On behalf of the company's partner organisation, Allego Managing Director DACH, Ulf Schulte says: "We are very pleased to offer ultra-fast charging at Radisson Blu Hotel, Frankfurt."
"Charging infrastructure is a true asset and boosts the attractiveness of each hotel. Overall, Radisson Hotel Group is leading the way in offering charging solutions to all guests and visitors, and we are proud to be their partner."