Charging & Infrastructure
Will ICE vehicles and EVs reach price parity in 2023?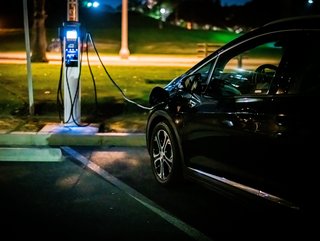 The cost debate is complex, but we think 2023 will make room for technology to enhance EV efficiency over ICE vehicles as well as less material disruption
There's a lot for both businesses and consumers to take in at the moment with the electric vehicle (EV) industry growing—from organisations' increased output as well as increased investment in smart charging infrastructure.

According to Zap-Map, at the end of October 2022 there were around 590,000 battery-electric vehicles (BEVs) in the UK alone. It was also noted at the end of 2021 that, over a 10-year period, the US figure grew from just 16,000 EVs to two million cars. It's also safe to say that China is further cementing its position in the industry.

The questions we are facing as we near the end of 2022 is the future, in particular, finding out what the industry will look like in 2023. What will it cost to own and run an EV in comparison to internal combustion engine (ICE) vehicles?
EV sales growth awaits the industry in 2023
Of course, the industry is growing fast and we can expect to see many more EVs appearing on the roads. There are already new cars awaiting the industry next year, but without answering the big question on consumers' minds, how will the EV sector fare in 2023.

EVs were cost effective for many, but now we're not so sure. Having seen the cost of fuelling rise as a result of, what appears to be, supply chain backlog mixed with global disruption. However, this has also hit the energy sector, and leaving consumers questioning whether to turn the heating on this winter or pull their best jackets out from the closet.

Fuel costs are rising and so is that of EV charging, which is why the question arises around cost parity so early in the EV movement. As the Swedish car manufacturer, Volvo released its latest EV in November, its CEO, Jim Rowan even addressed the fact that EV are heading towards price parity with fossil-fuel-powered vehicles, and predicts this may be most apparent in 2025—but not necessarily an issue.

But the automaker, and others, disagree that cost parity is a concern for the industry as he claims "there'll be enough technology that's driving down cost on the battery." To further this comment, he explained that companies should not have to rely on government subsidies to drive down the cost of their vehicles, which suggests that his confidence in technology innovation should be echoed throughout the industry.
Seeing from the EV customer perspective
It's important to see from the eyes of the customer. In the world around them prices are rising and it is seemingly impossible to save money on car ownership, unless they live in the city and only travel in the urban environment—in which case, they could probably switch to something like a Citroen AMI, or leverage one of multiple micro-mobility options out there today.

But, this doesn't detract from the fact that EVs are desirable among consumers and the market will continue to grow rapidly next year. In this case, there could be a similar surge in the secondhand EV market, as this will be the deciding factor for many drivers looking to make the switch.

The demand for EVs is outweighing the number available, but until the demand is met, even cars selling on Autotrader will remain at high prices.
Other industries to growth with EV
As electrification takes place, the demand weighs in the hands of other industries to meet their targets and support automotive manufacturers. Charging and infrastructure is a topic discussed on many occasions as being one of the critical enablers of electrification, alongside others like mining, for more lithium to make batteries, and the battery manufacturing plants themselves.

Currently, many firms are reliant on minimal supply of materials for their batteries and the carmakers are limited in their choice in Europe and the US—in comparison to China's dominant position in technology.