Top 10 electric vehicle battery manufacturers 2022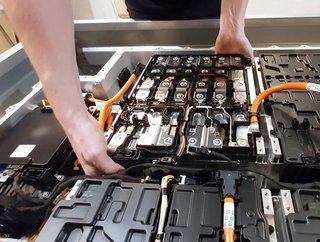 Batteries are the heart and soul of electric vehicles (EVs), but which manufacturers are leading the way in bringing them to the electrification market?
Unsurprisingly, Asia is the leading continent for electric vehicle battery manufacturing. In fact, it still retains the majority share in the industry, leaving just 8% of the battery market to the rest of the world.

As much work as the Americas and Europe; the Middle East; and Africa, put into battery-electric vehicles (BEVs), we can't deny that Asia still dominates thanks to its high-performing manufacturing capabilities, particularly in China, Japan, and Korea.

While the list of Top 10 electric vehicles battery manufacturers 2022 is predominantly Asian, we take a look at the companies that share the bulk of the market share.
10. SVOLT

Market Share: 1%

The developer of battery solutions, SVOLT provides its product to Great Wall Motors (GWM), which is a sister company of Haval, Wey, Ora, and Tank. Since 2012, the company began its effort to develop batteries for the EV market and has since gained a humble, yet important market share of 1%.
9. Sunwoda Electronic Co.

Market Share: 2%

Following 20 years of innovation, Sunwoda prides itself on being one of the key enablers of electrification through its lithium-ion battery offering. Another company based in China, Sunwoda's global production base covers 51 million square feet and it employs more than 36,000 people worldwide.
8. Shanghai Electric Guoxuan New Energy Technology Co., ltd.

Market Share: 3%

Increasing its market share by a further 1%, Shanghai Electric Guoxuan New Energy Technology Co., Ltd (Guoxuan) provides advanced battery technology with a standardised production line design with a system-level refined thermal design and build. Quality is a critical component of its battery production, which is managed by a cloud-based platform, leveraging real-time system monitoring and optimisation.
7. CALB

Market Share: 4%

CALB supplies high-tech battery solutions that meet the needs of China's public transport sector, by developing innovative units for public e-buses, but also powering vans, trucks, and delivery vehicles for the likes of UPS.
6. Samsung SDI

Market Share: 5%

The battery development and renewable energy arm of Samsung is a critical player in the EV market. With a 5% market share, the business marks the integration of automotive and technology as it provides customers with batteries for vehicles, as well as other electronic components.
5. SK On

Market Share: 7%

The battery developments from SK On supplied units to Hyundai, Kia, and is working in collaboration with other leading manufacturers. The firm expects to grow in other areas that support e-mobility, such as battery-as-a-service (BaaS) offerings and designing solutions for energy storage.
4. Panasonic

Market Share: 10%

We're not referring to the arm of the business that makes TVs and other appliances. As an electronics organisation, Panasonic is one of the main providers for the industry as it remains at the forefront of battery innovation for EVs. The company celebrates 40+ years of battery leadership across various markets.
3. BYD

Market Share: 12%

The battery manufacturer, BYD is wasting no time in electrifying the Asian market, which resulted in the growing EV manufacturer that we see in the news almost daily. The company has grown significantly with operations venturing into US and European markets to take on some of the leading car manufacturers on the planet.
2. LG Energy Solutions

Market Share: 14%

In September 2022, LG Energy Solutions received an order for EV batteries exceeding US$200bn and has become one of the most desirable businesses to work with to secure battery supply for the mass production of cars. The company offers more than just power solutions, providing the tech to manage battery systems and integrate them into vehicle bodies.

1. CATL
Market Share: 34%

CATL provides some of the most sophisticated battery technologies globally and holds the majority market share globally, let alone among the entirety of Asia.

The company provides for various industry applications, enabling battery-electric solutions for mining and construction as well as the main transport solutions. The firm is also driving port electrification through innovation and has high stakes in EV infrastructure.