Digital technology is becoming the differentiator of EVs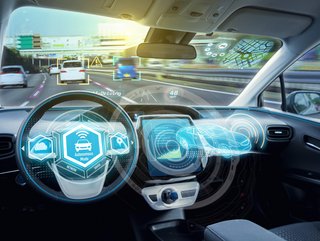 Cars are entering the digital ecosystem, which gives EV manufacturers a competitive edge against ICEs, but what about their fellow automotive businesses?
Technology providers are coming into the electric vehicle (EV) industry. From the digitalisation of automobiles to services that direct drivers to suitable charging stations, EV Magazine covers new insights on how cars are working with digital ecosystems to break innovation boundaries.
Google Maps is keeping up with consumer demand and, just before the holiday season that often requires a lot of travel, the tech giant has released new updates that support EV drivers to find fast-charging ports much easier.
Of course electrification is a task for positive environmental impact, which is why the online sustainability measurement platform FuturePlus is teaming up with a technology startup to provide better services to customers for switching ton EVs.
One way that Cabify and Incode Technologies will improve cybersecurity is by using intuitive measures to secure drivers and their data. The companies announced a partnership in early-November 2022, and are looking to bring selfie identity verification to the EV market.
The artificial intelligence (AI) driven automotive data service and management platform CerebrumX is uniquely positioned to make the most of Ford EV data for insurance applications.
The world has only just seen the Polestar 3, the latest electric vehicle (EV) model from the Swedish-owned pure-play manufacturer.
The company unveiled the latest model, an SUV, in October and has since expressed that a Polestar 4 is now in the works. The EV will be a more compact SUV and is set to launch in 2023—the first milestone of the launch being the reveal of the car's design.