Top 10 electric scooter providers leading micromobility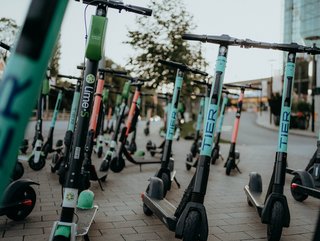 E-scooter providers are committing to sustainable transport and sharing solutions, creating affordable micromobility for riders in urban areas
Micromobility is one of the most effective ways to decarbonise transport in cities and provide residents fun and simple-to-use services that allow them more freedom to move. Often more individuals have cars in urban environments for short trips and usually only transport themselves.
Thanks to the electric scooter movement, more companies are offering products and services that allow city-dwellers to travel around the urban environment, while contributing minimally to climate change. Here are 10 of the e-scooter companies that are changing the way we consumer mobility.
10. Veo Ride
The US-based Veo Ride serves many of the North American states, providing e-scooter and bike options for the student demographic. The company has products situated at universities in Alabama, Arkansas, Illinois, Indiana, Maryland, New Jersey, Oklahoma, and Texas.
9. Scoote
Scoote takes a different approach to the service providers as it offers customers e-scooters and e-bikes as products. Its Care Plus plan provides customers with an easy option for scooter repair and parts.
8. Bolt
Previously branded 'Taxify', Bolt is an easy option for micromobility, but the company doesn't stop there. The business provides a ride-hailing service similar to that of Uber and also handles food delivery in hundreds of cities across Europe, Africa, and South America. The company also offers airport transfers at various airports.
7. Helbiz
Listed on the Nasdaq, Helbiz is one of the contenders gaining customer attention. Alongside its e-scooter, e-bike, and e-moped services, the company also operates Helbiz Kitchen, a food delivery service, and a private e-scooter, Helbiz One. Along with a dedicated app for using its products, Helbiz also offers live sport streaming services.
6. VOI
Founded by Fredrik Hjelm in Stockholm in 2018, VOI is up there with some of the most commonly used e-scooter services. If you see a gathering of them on a local street corner, VOI is likely to be there.
The brand is focused on providing customers with fun and easy services that gives them more freedom to move around their home cities.
5. Lyft
The company that is known for its rideshare services, Lyft has also ventured into the e-scooter market of the micromobility industry. Lyft Scooters is the company's take on sustainable micro transportation and the company is working closely with North American cities to provide affordable transport through its Lyft Community Pass.
4. TIER Mobility
The Berlin-based micromobility operator, TIER Mobility serves predominantly in Europe and parts of the Middle East, while having made an entry into the US e-scooter market in early 2022.
The company strives for positive climate change and to provide a sustainable and lucrative service to more and more city-dwellers across the EMEA region. The company operates on a minimal waste basis, providing repair and maintenance services to its e-scooters, bikes, mopeds to achieve the most sustainable performance.
3. Bird
Providing services across more than 450 cities worldwide, Bird e-scooters has created one of the widest used networks of micromobility products. The company has also taken responsibility for the longevity of its services and works to improve its own battery technology.
2. Spin
Taking care of micromobility for Ford Motor Company, Spin was created as the e-scooter provider for the business. Spin was acquired by TIER Mobility, on the 2nd March, 2022, as it took over the shared e-bike and e-scooter brand as its way of entering the US market.
1. Lime
One of the most common applications in use across 50 cities is Lime, which covers 26 US states and has received some of the best reviews from users. Lime scooters can even be reserved through the Uber app.
The cost to unlock an e-scooter is one dollar, followed by additional fees per minute of operation.