Top 10 firms leveraging autonomous driving capabilities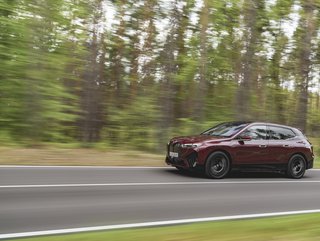 From technology firms to automotive giants, the key component of electric vehicles (EVs) is autonomous technology, providing self-driving capabilities
Technology is at the heart of electrification and, equally as exciting, the adoption of autonomous driving capabilities.
With more and more opportunities presenting themselves, autonomous and other digital technologies are the selling points of the latest electric vehicles (EVs) alongside their sustainability credentials.

Not only is autonomy more achievable than ever before, but these 10 companies are developing solutions that leverage self-driving capabilities to build a more advanced e-mobility ecosystem.

10. Argo AI
The digital innovator and artificial intelligence (AI) company Argo AI was co-founded by two of the most sophisticated digital technology firms, Google and Uber.
Valued at around US$874mn, Argo AI received a lot of interest from the leading automotive giants Ford and Volkswagen—each buying a 42% stake in the company and announcing that its solutions would serve both brands.

Argo also provides a lidar solution, which can sense objects up to 400 metres from a car. The Volkswagen ID.Buzz AD is an example of further use of its solutions, sporting the Argo Autonomy Platform.
The company's collaboration with Volvo marks the first time that Lidar technology has been used as a safety feature, and is housed in one of the most advanced systems alongside camera technology and radar.
8. Cruise Automation
Also leveraging radar, lidar, and camera technologies to operate low-emission, self-driving vehicles, the General Motors (GM) subsidiary Cruise Automation was founded in 2013 in San Francisco—acquired by the automotive giant in 2016.

GM saw potential in the company, which has supplied technology in the form of its Cruise AV—an autonomous-electric vehicle (A-EV) based on the Chevy Bolt.
7. NIO
Needing no introduction, NIO's battery swapping technology breaks new ground for the industry, let alone the ES8's ability to interest with swapping stations to successfully deliver a fully-charged battery without hands on the wheel.
The firm was founded in 2014 and has since developed an EV range consisting of the EF9, ES3, EC5, and the EC7. Its NIO Pilot solution offers Level 2 semi-automated capabilities, and vehicles are also supported by the NOMI AI driver-assistance solution.
6. Nissan
The pioneer responsible for one of the first commercially-available EVs, Nissan is taking a more gradual approach to electrification as fossil-fuel-powered vehicles remain the most prominent models in its range.
Nissan is working on bringing autonomous capabilities to its cars. In 2019 the firm debuted its Nissan IMS Sport Sedan, which will be available in the future with autonomous driving capabilities.
5. Baidu
Similar to the path of Google, Baidu started out as an online search engine platform, before eventually moving into the AI space. The multinational company is based in Beijing, China, and is now one of the largest AI businesses in the world, achieving annual revenue of US$17.18bn.
4. Waymo
A sister of Google and subsidiary of Alphabet Inc, Waymo is hot in the press as one of the most innovative providers of autonomous driving capabilities. Based in California, US, Waymo provides groundbreaking developments for self-driving taxi services in Phoenix and is one of the first to offer driverless without a backup.

3. BMW
A giant in the automotive industry, BMW's eDrive40 Sport and iX xDrive40 are just two of its vehicles powered by batteries. The company's latest BMX iX is a Level 3 autonomous EV with advanced driver assistance systems to control the speed and steering of the vehicle.
Further innovation can be expected from BMW as it works to enable further Level 3 autonomy by 2025.
2. Tesla
Founded by CEO, Elon Musk, Tesla's path was set towards achieving technological superiority, which can be seen through the company's applications of autonomous capabilities. The company develops its own A-EV systems, which are still part of some of the most sought after cars on the market.
Tesla's Autopilot technology is a Level 2 automation system that leverages various features, including cruise control, self-parking, lane centering, and highway navigation.
1. Ford
Turning over roughly US$136.3bn annually, Ford is well positioned for electrification and autonomy. The company's rendition of an iconic car, the Mustang Mach-E, and the 2023 E-Transit are just a couple of the EVs to be produced by the company.
Level 3 autonomy is also on the way as Ford races to have the best A-EV on the market.