How is Waymo becoming a pioneer of self-drive technology?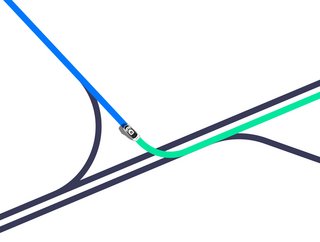 We take a look at Waymo, the self-driving pioneers, and its journey as the company developed autonomous vehicles to transform the way people move
Waymo is a subsidiary of Google's parent company, Alphabet. Formed in 2009, Waymo is on a mission to make it safe and easy for people and things to get where they're going. From moving people to moving goods, they're taking autonomous driving to new places and forging a new way forward in mobility.
2015: First fully-autonomous ride in public
Waymo explored what fully autonomous cars could be with the Firefly. These cars had custom sensors, computers, steering, and braking, with no steering wheel or pedals. That year, the company's friend Steve Mahan – who's legally blind – took the world's first fully-autonomous ride on public roads in Austin, TX.
In 2016, Waymo would become an independent autonomous driving technology company.
2016: Chrysler Pacifica Hybrid minivans
Waymo partnered with the FCA to introduce a modified version of the 2017 Chrysler Pacifica Hybrid minivan to their fleet. It is the first vehicle built on a mass-production platform designed for and integrated with the Waymo Driver.
2018: Watch out Uber!
Waymo One launches in Phoenix, Arizona, becoming the world's first commercial autonomous ride-hailing service. Now anyone can take fully-autonomous rides anytime they're in Metro Phoenix. Just download the Waymo One app and ride right away.
2020: Waymo Via expands truck testing
Waymo Via was introduced as a business unit dedicated to moving goods, and expanding testing into New Mexico and Texas. Trucking and delivery pilot programmes explored how logistics partners could move goods more safely and efficiently with the Waymo Driver.
2022: San Francisco ride-hailing arrives
Beginning by transporting Waymo employees in the vehicles, accompanied by safety drivers, these rides will roll out to residents who join a 'trusted tester' programme. No date has yet been given for when the human safety drivers will be removed from the service.