Will Tesla compete with EV maker and battery supplier, BYD?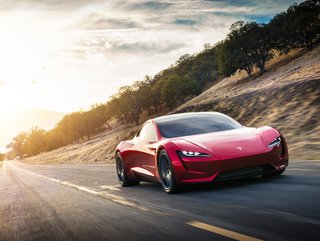 As the EV industry rebounds following supply chain disruptions, the likes of Tesla and BYD are to compete for shares of Asia's electric vehicle market
The electric vehicle (EV) giant has been covered on the news countless times over the past few years as both pure-play and traditional automotive companies turn their attention to design and production of EVs. Tesla stocks have been slowly increasing in value as they reached a trough in May 2022.

Following disruptions in Shanghai, which significantly stunted the output of Tesla's at its factory there, the company is seeing output increase as it continues on its expansion path once again. But, as its presence increases in China, the company becomes a competitor to the leading EV giant in the country, BYD.

Tesla navigates challenges in the EV market
The company has been challenged with various events and has seen its car deliveries fall from over 310,000 in Q1 to 254,000 in Q2—a significant result despite navigating supply chain disruptions. The figures are also positive in relation to this period of 2021 as sales were 26.5% higher than in Q2 of last year.
These figures are representative of Tesla's current lineup of cars, including the Model S, X, 3 and Y. But, the company still awaits the introduction of its current vehicle concepts, the Cybertruck and Roadster—a car with supercar performance capabilities as it is expected to achieve a 0-60mph in just 1.9 seconds. Its powertrain and performance put the Roadster in a similar position to some of the supercars from around the world, including the Aspark Owl, Lotus Evija, and Rimac Nevera.
Tesla is also preparing its entry into the logistics vehicle market with the development of the Tesla Semi, the company's first entry into the heavy goods industry.
Competing with its EV battery supplier, BYD
Tesla's perseverance in the Chinese EV market will certainly test its abilities as it enters the territory of BYD, a Shenzhen-based Chinese manufacturing company, as it shares the market with its EV offerings. BYD reported its June sales of new EVs and hybrids, which reached 134,036—an increase of 224% against the previous year's figures.
The vehicle that competes with Tesla and could perhaps be mistaken for it in the street, is the BYD Seal, which is currently set to launch in July 2022.
The Seal sedan will be priced at around US$31,860 and is the second battery-electric vehicle (BEV) of the company's Ocean Series to follow the Dolphin all-electric subcompact hatchback.
BYD is also heavily involved in the development of larger electric vehicles, including public transportation methods, trucks and vans for last-mile logistics, and other industrial site vehicles. The company also develops advanced battery solutions, which are also supplied to Tesla for the production of its EVs.