What factors drive electric vehicle adoption globally?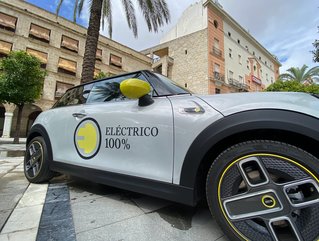 We're looking at the key trends in the EV industry. Consumers want to adopt, but there are a few things holding them back.
There are a number of reasons for and against the adoption of EVs at this time, so we asked our audience what they consider when choosing to go electric
Despite the increasing number of electric vehicles (EVs) on our roads, there is still a constant back and forth argument fueling the debate over the suitability of battery-electric vehicles (BEVs) with the current infrastructure we have.
Drivers are becoming increasingly more likely to switch to an alternatively-fueled car, but their arguments often relate to a few different aspects: cost, range & infrastructure, technology, and the environment. However, these issues tend to be based on a historic approach to transportation as the majority of consumers these days are looking to make the change without sacrificing their time on the road.
So, what can be done to address these critical points of attack for the EV industry? We asked our viewers to contribute by answering the following question on LinkedIn:
What is the no.1 factor in your decision to switch to an electric vehicle?
Environmental impact
Potential cost savings
Range & Infrastructure
Cutting-edge technology
Surprisingly, range and infrastructure were the least prominent results in the poll—here are the results.
Environmental impact - 38%
Potential cost savings - 44%
Range & Infrastructure - 4%
Cutting-edge technology - 15%
Is range still mentioned when talking about EVs?
Of course, range is still a factor in drivers' needs to shift to electrified vehicles, but seems to be less common among those that advocate the use of EVs on a wider scale. This is perhaps the result of drivers looking at electrification logically and understanding that the cost of charging a car is much less at home than the cost of fueling a fossil-fuel-powered vehicle.

Using an EV for longer trips may put drivers in different circumstances, but with Google Maps and other services like the leading charger mapping platform ZapMap, they can easily integrate charging into their stops to waste less time when powering their cars. Known as 'opportunity charging' in some industries, it's all about maximising time and each driver becoming the lean process master of their own lives.
Technology is the driver of electrification
From the way that vehicles are charged—via home sockets and leveraging bi-directional charging—to the comfort and convenience of the cabin experience, technology is hugely impacting the way drivers interact with their vehicles.
In terms of comfort, more digital capabilities allow drivers to find the best possible routes by mirroring their smart devices in their cars, let the car transport them as more advanced driver assistance systems (ADAS) are incorporated into vehicles, but also reduce the cost of operating an EV as it seamlessly integrates with the smart charging hubs as well as their own home grid networks.
Cost is one of the main factors in EV adoption
The ability to charge at home is one thing, but in order to truly reap the benefits of cost, EV drivers are blessed with the function of bi-directional charging. More common in EVs now, bi-directional is allowing them to make the most of overnight and off-peak charging rates to reduce their vehicles' costs overall.
By sharing power with their homes, drivers can not only charge their cars at the lowest rates, but also secure reduced rates for their daily consumption by redirecting energy back into their homes when their EV is not in use.
Of course, this is where technology steps in as it assesses data on usage patterns and consumption to understand when the driver is likely to use the cars—as it would be disastrous to return to an empty battery.
The environment remains a major driver among consumers
None of these challenges would be so imminent without the proven impacts of EVs on the planet. Many consumers are still focused on the main goal of electrification, which is to reduce carbon emissions from the tailpipes of petrol and diesel cars.
Despite the uncertainty around EVs, drivers are presented with alternative options to bridge the gap between fossil fuels and electricity, such as hydrogen and plug-in hydrogen vehicles. While organisations are pushing for BEV advocacy, hybrid vehicles enable emissions reduction without a major transition in powertrain.
With a number of electrified solutions on the market, drivers are keen to reduce their impacts, however, action is required beyond the consumer level as organisations in the supply chain must eliminate emissions in Scope 3 to be truly sustainable.
Next up, we're asking our audience to tell us their preferred EV range. Check out the latest LinkedIn poll HERE to cast your vote and share your thoughts. ​​​​​​​