Charging & Infrastructure
Switching to life with EVs hinges on charging infrastructure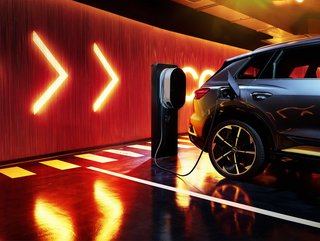 One of the key factors shaping EV adoption is charging infrastructure and consumers' ability to charge their cars at home and at retail shopping centres
The charging dilemma is a rollercoaster ride of sorts. At one end of the track, everything seems to be flowing in favour of electrification, and at the other, external forces like increasing energy prices throw a theoretical spanner in the works.

The fact of the matter is, charging is still a pain point for drivers that would like to consider switching to an electric vehicle (EV). According to the European Association of Electromobility (AVERE), access to charging infrastructure is a trend that matches the increased consumer interest in electrification.

The organisation also cites the EAST-E project, showing the mindset shift in eastern European countries once they have gained an understanding of the charging solutions that are available to them. In Slovakia, this rose from 45% to 64% of the population. In the Czech Republic, this rose significantly from 25% to 48%.

Beyond the price point, it's significantly easier to get a hold of an EV these days; the factor that affects this the most is one that must navigate external forces, such as the available grid infrastructure and accessibility to sustainable energy sources, which have knock-on effects in the charging landscape. This is partly due to accessibility and those that live in under-developed countries, or even dwell in inner-city apartments, are finding this tricky.

"Today's charging experience is unfortunately not where it needs to be," says Tanya Sinclair, Senior Director of Policy for Europe at ChargePoint.
"The future of electric mobility is reliant on making EV adoption an accessible option for all—at home, work and in public.
"A major barrier to this right now is the lack of access to charging infrastructure for those in hard-to-reach areas. We need to see a continued investment from the government if widespread EV adoption is to become a reality."
Shops must cater for EV charging needs
The most feasible option for drivers in hard-to-reach areas in Europe is to power up at their nearest charging station, similar to the process that consumers with internal combustion engine (ICE) vehicles have been doing for decades.
Supermarket chains have inherited the duty of providing ample charging stations for their customers to make owning an EV much easier. Alternatively, we're seeing more and more charging points popping up in public multi-storey car parks and shopping centres to cater for the needs of EV drivers.
This could perhaps be a method for the high-street to claw back some of its losses post-pandemic, after the industry was hit hard by the global shutdown and repeat lockdowns as a result—not to mention the increased emphasis on ecommerce.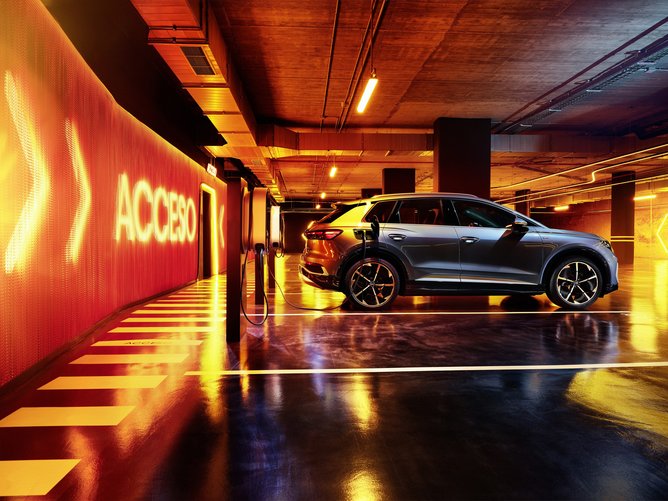 Offering charging for the public will act as a selling point now, but is destined to become a 'must-have' in the future, and the retail and lifestyle outlets that fall behind in adopting public charging options are leaving themselves exposed in the future.
A great example of the trend comes when we look at Shop & Charge, a collaboration between the automotive giant Stellantis, BeCharge (a Plenitude business), and Carrefour Italia.
Offering charging solutions in places where drivers are likely to spend more time—ie the retail environment—is proving to be a much-desired solution. The project was launched in 2020 and has seen around 1,500 customers across Carrefour's Italian outlets consume 70,000 kilowatt-hours of energy, eliminating the equivalent of almost 60 tonnes of carbon emissions.
To take this a step further, the Tesco supermarket chain in the UK once offered free charging to EV drivers, which is a selling point in itself, but later shows the effects of an energy crisis as it begins to charge, albeit competitive rates, for electricity from EV hubs. This shows the unfortunate constraints that organisations face in developing the charging landscape further.
Making home charging available to hard-to-reach individuals
If not charging at the supermarket or as part of their weekend shopping sprees, consumers also demand better solutions for charging at home. Of course, the most popular of all solutions for a lot of consumers is the home charging port, which is working its way into the construction process of homebuilders.
But, if you live in an apartment without a parking space, the ability to charge becomes a lot more difficult.
"A large number of households in the UK lack access to off-street parking; this number rises even further within large cities, like London," says Sinclair.
As the EV industry expands, the lag is expected among parts of the populace in built-up areas, as they already struggle for spaces to park cars, let alone charge them. As a result, customers will look to public changing facilities as the primary solution for keeping their EVs on the road.
"With EVs now outnumbering chargers significantly, we have to remove logistical barriers to general adoption in the right way. If drivers have access to charging wherever their car is parked —at the supermarket, the gym or at work —the demand for public charging is greatly reduced.
"ChargePoint is working tirelessly to provide charging solutions in these types of locations across the country."
The initiatives and partnerships adopted by the likes of Carrefour Italia and Tesco—but also clients of ChargePoint in the US—shows that organisations are seeing these trends and coming up with ways to cater EV owners.
In the future, it's likely that we'll be delving into further options for EV charging, such as on-street charging solutions, which may even be embedded into existing infrastructure like street lamps.