Charging & Infrastructure
Opportunity is the new electric vehicle charging mindset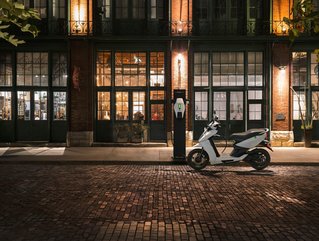 Drivers can leverage opportunity charging to overcome range anxiety
Electric vehicle (EV) owners can learn from warehouse operations and logistics firms to leverage opportunity charging at home or at public charge points
A general trend we're seeing at the moment is EV drivers trying to use their cars like they would a petrol or diesel one. But this way of thinking is outdated and causing frustration among car owners, alongside range anxiety and 'charge rage'.

In the days of EV dominance to come, drivers won't leave it until the last minute to charge their car for a longer journey—nor will they resist the urge to stop for a break on a long-haul trip.

The new approach to powering a car is what we like to call 'opportunity charging'.

While it's not a term coined by the EV industry, its principles do apply to an electrified road network. The original use of this charging method is already established among warehouse operators and other industrial operators, whereby their forklifts, pallet trucks, and other machines are left to charge at every opportunity.

During a break, lunch or overnight, machines are left charging to ensure they are fully operational the next day.
A similar approach is likely to be adopted by the wider EV community as more and more individuals seek to integrate electrified vehicles into their lives. Drivers will either charge at home or make use of opportunities such as parking at the gym or at work to guarantee enough charge to continue along their list of errands and activities.
This is where infrastructure plays a huge role. Although charging networks are increasing rapidly, charging companies must prioritise areas where customers are likely to leave their car to charge for indeterminate periods.
Public transport 24/7 charging
Public transport networks across the globe are already leveraging this kind of solution with the use of overhead charging infrastructure to power public buses when they are stagnant.
At Birmingham Airport in the UK, plans were set in motion in 2019 to install charging masts that deliver 300kW of power to 200kWh batteries in Volvo 7900e electric coaches. Such an opportunity comes from the use of space and will provide the airport with transfers that can operate on a 24/7 basis.