Trends in electric vehicles: what can we expect in 2023?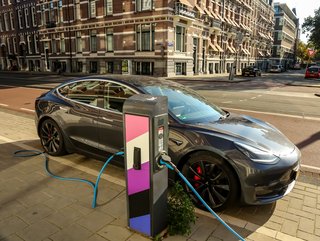 With easing supply issues opening up the market, 2023 is set to be the year of electric vehicles. Let's look at the trends shaping the market next year
Opinion piece provided by Sammie Eastwood, Guest Editor.
A lot has happened in 2022 when it comes to the world of electric vehicles (EVs), and 2023 is set to be even bigger bringing more advancements in the EV market. Technology in the sector is moving in leaps and bounds, and, despite supply chain disruptions putting strain on manufacturers, 2023 is set to be one of the best years for electric vehicle adoption yet.
With this in mind, let's take a look at some of the biggest trends we're anticipating in the EV sector in 2023.
EV batteries set to improve
Battery technology has come a long way in the last decade, with greater demand leading to a 85% decrease in cost—an advancement that opened the doorway for the EV market to flourish. And it doesn't stop there. One organisation at the forefront of this innovation is Formula E, which has been busy preparing a battery for its 3rd gen vehicle, which will be hitting the track in 2023.
As its Chief of Staff, Hannah Brown, said during the 'Racing towards EV' panel at Sustainability LIVE 2022, "The FIA and a bunch of engineers are up at Williams [Advanced Engineering] right now putting the new battery through its paces. This is a battery that's going to do something that no battery has done before in terms of 600kW of power in and out of that thing and delivering huge amounts of energy within the race".
To add to this, new car models emerging next year are set to have 350-500 miles of range on one charge—that's enough to get you from London to Glasgow! A distance that will go a long way to curing range anxiety.
High fuel prices still give EVs a competitive edge
Besides being kinder to the planet, one of the greatest appeals of EVs is that the running costs are significantly lower than their internal combustion engine (ICE) counterparts. Despite worries about energy price hikes, using strategies like overnight home charging or free charging points available throughout the UK, it's still possible to run an EV at a much lower cost than ICEs.
Plus, with the news that the Organization of the Petroleum Exporting Countries (OPEC) is planning to reduce crude oil production significantly in the coming year, the cost of fossil fuels is expected to rise. With all these factors added together, making the switch to EV is becoming more desirable by the day.
Increase in charging infrastructure
A big barrier to people making the switch to EV has been the worry about lack of charging infrastructure. However, there will be an even bigger push to electrify the UK through schemes like Shell Recharge, which recently announced a partnership with ABB, the legacy company that has been working tirelessly to create new infrastructure.
Adding to this, the UK Government has pledged to invest £20m for EV charging infrastructure next year in an effort to increase EV adoption throughout the nation. This means more charging forecourts, more subsidies to create on-street and home-charging stations, more businesses offering charging facilities. There is still a long way to go before we reach a fully electrified UK, but things are heading in the right direction.
AI-powered vehicle health checks
Artificial Intelligence (AI) is set to play a big role in the future of EV in the coming years. Not only in the self-driving car market, but it will also be used to give diagnostics on our cars. Because EVs have less moving parts, AI will be powerful enough to give a full spectrum, real-time assessment of the vehicle, which inspectors can use to check the vehicles whenever they change hands.
AI can deliver fast information on issues with the vehicle before they become a problem, or give a detailed warning about what might be wrong, saving time at the garage and money. AI could even be used to power parametric insurance policies that allow your provider to adjust your premiums in real time. Better insights means you only pay based on your own driving habits, not other people's.
Smart grid technologies
The energy price hikes have made a lot of people nervous about how the National Grid will cope with the increased burden created by charging EVs. However, there have been great steps taken into making the grid greener and more efficient. Smart schemes like Intelligent Octopus leverage tariffs to encourage charging when there is least demand on the grid, meaning less energy needs to be generated to keep up with demand.
Vehicle-to-home (VtH), also known as bi-directional chargers, are also being offered to allow consumers to use reserve EV battery to power homes during peak times, which also takes pressure off the grid. Then power is rerouted back to the EV overnight, when power usage is at its lowest, making the most of the power already available.