Research by Shell and Deloitte provides fleet EV insights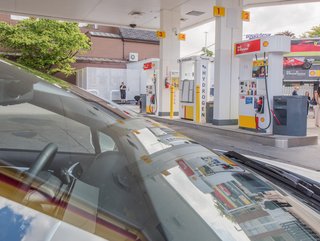 Collaborating to research fleet electrification, Shell and Deloitte provide valuable insights on the adoption of EVs to decarbonise logistics operations
Fleet owners are looking to decarbonise, but this could be due to pressure from regulators, customers or even their employees to make the switch to electric vehicles (EVs).

In order to change with the times, businesses must be able to consider these solutions carefully as more and more organisations electrify their fleets in-line with their own sustainability targets.

Research by Shell and Deloitte, delves into the pressures that are most prominent in the minds of fleet owners and are ultimately encouraging them to switch. The two companies have also put together a set of practical tools and frameworks that are specifically designed to overcome the challenges presented by fleet electrification—tools inspired by those operating in this space.

The report produced from the research is called Navigating Fleet Decarbonisation: A guide to driving a successful transition and details the number of passenger vehicles on the road (1.164 billion), light commercial vehicles (162 million), and other vehicles (73 million), and the steps required to decarbonise.
Helping fleet operators achieve electrification
Accelerate to Zero Roadmap - This provides a framework for navigating the zero-emission transition and determines the stepping stones that organisations can use to integrate decarbonisation into their fleets
Organisational Readiness Tool Set - This serves as guidance to an organisation based on its maturity and previous applications of decarbonisation initiatives
EV Transition Tool Set - This allows fleets owners to navigate a rapidly changing industry through EV transition goals
"Tackling climate change by driving emissions reductions is an urgent challenge. As a result, today's fleet businesses are facing increasing pressures to decarbonise—from regulators, customers and employees," says Giorgio Delpiano, Senior Vice President, Shell Fleet Solutions and e-Mobility.
"We designed this report with Deloitte to better understand the key barriers our customers are facing, and to provide fleet owners with a set of tools and frameworks that aim to support decision making as they navigate both the challenges and opportunities ahead.
Matthew Guest, Partner, Deloitte, says: "Although the fleet market is rapidly changing, and the decision-making environment remains complex, the opportunity for all fleets to decarbonise exists today, no matter what stage you are in your journey."
"This is why we partnered with Shell to develop a practical guide of essential tools and frameworks in the Navigating Fleet Decarbonisation report, to function as a foundation—helping fleet owners understand the preliminary steps needed to support the successful delivery of a decarbonisation strategy. That is also why we are working to electrify our own vehicle fleet as part of our WorldClimate programme."