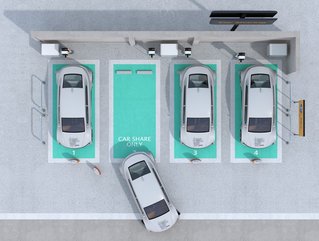 As e-mobility becomes a game of digital innovation, technology firms are the players and there are some of the developments we can expect to see
Taking the e-mobility revolution to the next level, technology firms are cementing their places in the industry through the development of digital solutions and electric vehicles (EVs) of their own. It means that technology and automotive are converging into one industry and making way for artificial intelligence (AI), automation and contactless operations in vehicles.

At EV Magazine, we highlight some of the great innovations that shape corporations and, in turn, countries. Technology is very much at the heart of emissions reduction and enabling organisations to better-use energy and ensure safer transit. These five innovations will shape e-mobility over the next decade.
5. Vehicle-to-Everything (V2X)
We're seeing a convergence of cloud and 5G with the automotive industry as more solutions that consumers would leverage via their smart devices become available in their cars. Basically, EVs are joining the digital ecosystem and enabling more capabilities to drivers to make their lives easier and safer on the road.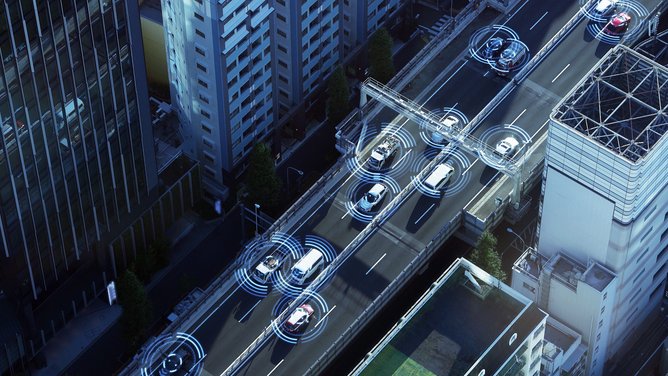 Automation is one of the outcomes of this. We've already seen how AI is capable of driving cars for us, but the next step in the process is connectivity. Vehicle-to-Everything (V2X) is a solution that connects cars to infrastructure, infrastructure to cars, and even cars to cars. The ability to share data between vehicles and the surrounding urban environment will create an autonomous ecosystem. Cars will drive themselves, vehicles will share data with drivers in transit and there will always be space in a car park or charging station.
4. Wireless charging stations for EVs
It already happens with phones, so why not cars? While this is an up and coming solution, businesses like WiTricity are securing funding fast to develop the next-generation charging solutions that will again make EVs more convenient.
The potential for this solution is ideal for reducing the number of exposed infrastructure solutions on the roadside and we expect this to be less invasive than conventional options. Applications for this could be seen in fleet and public transport—wireless electric forecourts—as well as in public car parks and at home.
3. Fast-charging gets faster
In line with the trends in battery innovation and charging infrastructure, charging speed is at the forefront of development in 2022 and beyond. Thanks to solutions developed for the FIA Formula E World Championship and other motorsports like Extreme E and MotoE, fast-charging is very much achievable and the organisations behind these racing teams are working with the relevant parties to make sure their solutions reach the mass market.
This is a test of both EV and charging infrastructure innovation as we see more vehicles on the road with better charging capabilities, such as the Kia EV6 and the Hyundai IONIQ 5, which are capable of charging 60 miles of charging in just five minutes with a 250kW charger. Other features, such as regenerative braking and solar panelling are likely to appear more often as automotive manufacturers look to give drivers more time on the road.
2. More discreet EV chargers
Charging stations are bulky and wouldn't be used effectively on the streetside. Companies like Connected Kerb are innovating fast to provide charging systems that are not only compact, but provide the necessary charging capabilities for urban homes where the majority of drivers park on the street.
There have also been talks of lamp post chargers and other infrastructure models that will better-use space for EVs and public e-mobility solutions, such as public buses, trams and micro-mobility initiatives. The major firm involved in developing charging for motorsport, ABB is also showcasing multiple options for charging solutions applicable to a variety of different modes of transportation.
1. Electrified roads
As this is one of the most labour-intensive and infrastructure driven methods of electrification, it won't be in place yet but expect to see more innovation in this space as businesses like Stellantis begin developing options for 'on-the-road' charging.
'Arena del Futuro' is the test bed for the company's road charging innovation, which is currently in testing with the Fiat 500e and electric buses. It consists of a dedicated piece of road in Chiari, Italy, fitted with Stellantis' Dynamic Wireless Power Transfer (DWPT) technology.