Luxury EVs thrive, but 2023 expects supply chain disruption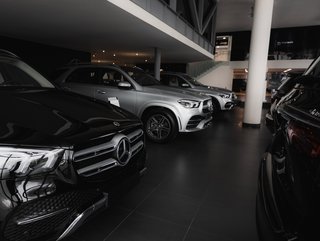 Looking at this week's stories, the supply chain is taking a hit as EV sales fall, but luxury car makers remain optimistic for the industry that lies ahead
The electric vehicle (EV) supply chain may soon see some hurdles as pricing fluctuates for precious materials and components in early-2023. However, the luxury car market continues to thrive and more innovations are being introduced into the world as technology companies leverage the digital ecosystem and autonomous driving capabilities.
Uber has recently announced that it will be using a fleet of self-driving Hyundai Ioniq 5 EVs in Las Vegas, creating an autonomous 'robotaxi' service. This move marks a significant step forward for both Uber and Hyundai, as EVs remain a platform for innovation in the ride-sharing industry.
The all important thing about climate change is to protect nature and what better way to honour the fallen trees than to rebuild cities in such a way that mimics their shape and function as mature specimens.
Rather than sequestering carbon dioxide, the trees from SolarBotanic Trees have similar, yet different regenerative functions.
Beginning in January 2023, the ABB FIA Formula E World Championship will see a new level of electrification.
This will include new EVs with less weight, more power, and better charging capabilities.
Also entering the lineup in the next season is Maserati MSG Racing, which has released its latest livery.
Carbon reduction has become an increasingly important topic in recent years, as more and more people become aware of the negative impact of carbon emissions on the environment.
The lithium mining industry is integral to the EV supply chain and is no exception. Efforts are being made to reduce the carbon footprint of the industry, which is crucial for the production of electric car batteries.
In early-December, the Asian electric automobile pioneer BYDexpressed interest in entering the Japanese market, and now Mercedes-Benz has launched its first EQ showroom in the country, bringing the EV brand further into the public eye.
Currently, Mercedes-Benz offers a few different models to customers in Japan, including the EQA, EQB, EQC, EQE, and EQS models, of which all can now be seen in the flesh at its showroom in Yokohama, Japan.