Mercedes-Benz will soon face customers as an EV business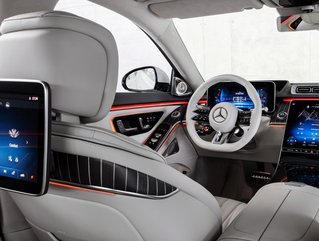 The German automotive manufacture, Mercedes-Benz is putting all of its efforts into the EV sub-brand, Mercedes EQ, as it electrifies is car portfolio
Japan seems to be gaining a lot of attention in the automotive world, less due to its own electric vehicle (EV) endeavours and more so the influx of interest from external companies.
In early-December, the Asian electric automobile pioneer BYD expressed interest in entering the Japanese market, and now Mercedes-Benz has launched its first EQ showroom in the country, bringing the EV brand further into the public eye.
Currently, Mercedes-Benz offers a few different models to customers in Japan, including the EQA, EQB, EQC, EQE, and EQS models, of which all can now be seen in the flesh at its showroom in Yokohama, Japan.
Japan as an EV market laggard
So why is there such an interest in bringing EVs to the Japanese market?
Although home to one of the first mass-produced, fully-electric vehicles—the Nissan Leaf, Japan still requires a significant shift in its automotive landscape. The Japan Automobile Dealers Association (JADA) says that only 21,693 battery-electric vehicles (BEVs) were sold in 2021, and it would seem that the major brands are recognising the need for more promotion of EVs in the country.
While the Japanese manufacturer seemingly gained first mover advantage in the climate-friendly vehicle industry, it is becoming increasingly more saturated with new and improved vehicles with longer ranges and shorter charging times.
Although Japan is able to leverage this position, it has seen increasing pressure to perform as startups, and even technology firms like Apple and Sony, make their way into the ever evolving digital industry.
Mercedes-Benz's latest EV announcements
Yes, there is more surprise to come from Mercedes-Benz. Beyond the EQ range of vehicles, the company is also interested in the hybrid-electric vehicle (HEV) space. Although the Mercedes-AMQS63 Hybrid may seem like a step back from its electrification efforts, the company hopes to leverage hybrid technology and innovation from Formula One to expand its portfolio to leverage the interim performance of both fuel and electricity combined.
For many consumers, this may be the option that allows them to transition to more sustainable automotive, but without the added stress of the range anxiety, which is what companies are so inclined to mitigate.
The Mercedes-AMG S63 is also a luxury car at heart and provides drivers with the same internal experience as other vehicles in the Mercedes-Benz lineup. It also utilises the Mercedes Drive Pilot, a Level 3 autonomous system, which is already available for the S-Class range in Germany. The system brings the driver one step closer to autonomy, as it allows them to drive at 60 km/h while watching a movie or working.