Is there enough lithium for electric vehicle manufacturing?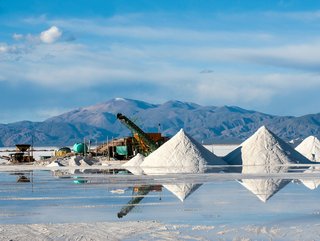 European Lithium sees the potential demand for lithium extraction and raises its presence in the mining industry to follow mining activity in Austria
Without batteries, the vision for electric vehicles (EVs) is null and void. But, the industry is putting a higher demand on lithium—the primary component of conventional batteries—that must be actioned to fulfil the needs of automotive expansion.
According to the World Economic Forum, each individual EV battery requires around eight kilograms of lithium. Other data suggests that around 100,000 metric tonnes of lithium is produced by the global mining industry, which, if supplied purely to the EV sector, would be enough to manufacture batteries for 12,500,000 EVs each year.
Sadly this can't be achieved, especially if electrification is to increase its digital footprint. More devices means more batteries, so how can businesses make more lithium?
European Lithium increases production overseas
Expansion is the current answer to the shortage of lithium. As battery recycling finds its way, mining firms are looking for more of the precious metal to keep up with EV adoption. European Lithium is making plans for expansion to accommodate US-based metal extraction.
The firm, which will become the majority shareholder of Critical Metals—created through a merger with Sizzle Acquisition, claims to have Europe's first fully licensed lithium mine; it has found lithium deposits in Austria. Critical Metals is expected to have a market capitalisation of US$972mn and will be a US-listed company.
"The need for additional battery-grade lithium in Europe will only continue to accelerate as demand for EVs continues to outstrip supply," says Tony Sage, Executive Chair of Critical Metals.
The company understands the crucial nature of lithium production and as the EV industry draws from the reserves more and more, the company will continue to be a critical player in mining via its new name.
Successful lithium mining creates EV opportunities
The late mining firm, European Lithium is the proud operator of one of the major lithium mines in Europe. Its Wolfberg site is located 270km from the Austrian capital, Vienna, and production boasts potential for 10,500 tonnes of lithium concentrate every year as of 2025. This is supposedly enough lithium to support the manufacture of around 200,000 EVs using lithium-ion batteries.
It also seems that automotive companies are keen to secure their lithium deposits as they become backers of lithium mining operations. European Lithium holds a memorandum of understanding (MoU), which acts as a pre-payment from the German automaker, BMW.
Further automotive manufacturers, such as General Motors (GM), Ford, and Stellantis, are also taking steps to secure supplies through equity stakes and financing mining activities.