Top 10 global e-mobility trends and developments in 2022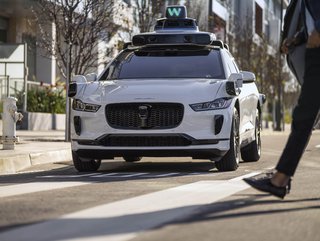 The way that cars are built and operated is changing. Here are the Top 10 global trends and development in e-mobility shaping the EV industry in 2022
Minimising parts and introducing technology has opened up new opportunities for automotive giants, and we're also seeing more pure-play competitors entering the market. Thanks to an abundance of data and the application of artificial intelligence (AI) we're seeing technology develop at an exponential rate, resulting in sustainability, convenience and exciting innovations. Here are the Top 10 global e-mobility trends and developments in 2022.

10. 3D Printing

With less moving parts, EVs lack the need for accessibility to an engine and also leverage platform battery solutions to minimise production components. This means that organisations are able to use 3D printing to produce the frame of their vehicles in one piece, cutting production times and minimising waste.

9. Augmented and virtual reality
Physical prototyping can be costly, but with the help of augmented reality (AR) and virtual reality (VR), businesses are able to cut down the development materials costs as well as time. General Motors' GMC Hummer EV is a prime example of VR application, which reduced development time from the traditional five or six years to a mere three.
8. Data application
Data is the talk of the technology industry and applies heavily to automotive, but as vehicles become digital, sharing data is critical for operating and maintaining an EV. Not only will data be applied for everyday use in cars, but across the organisations invested in the industry to manage their sustainability achievements and drive better performance.
7. Smart infrastructure
Connectivity is a critical focus in 2022 and as connected cars become more sophisticated, 5G and IoT will enable connections between vehicles and city infrastructure to share real-time data for functions like traffic reporting, search for parking, advertising and more. This can also be seen in charging and all stations are legally obliged to offer smart charging solutions.
6. Artificial intelligence
Algorithms are used everywhere in 2022 and EVs are no exception. In order to provide smart solutions to EV drivers, artificial intelligence (AI) is being utilised at scale to create autonomy. From the operation of vehicles to smart charging solutions, we are yet to see an area of the industry where AI cannot be implemented.
5. Micro-mobility solutions
Perhaps one of the most underrated forms of public transport across cities, solutions like e-bikes and e-scooters have become more widely accepted by cities across North America, Asia and Europe. With the likes of TIER Mobility, Ofo, Lime and Bird offering these solutions, it's highly likely that you will see one of these in most built up cities around the world.
4. Service-based mobility
Vehicle sharing is one of the solutions that could take off as autonomy becomes commonplace in the industry. Mobility-as-a-service is a concept that sees organisations develop methods and applications to provide vehicles to individuals when they need them or, rather like micro-mobility, allow them to pick up a car nearby, when it suits them.
3. Fleet-as-a-service
Much like the movement in micro-mobility, there is potential for fleet services in e-mobility. Businesses in particular will likely adopt EV fleets that can be monitored by their manufacturers, making them well equipped to manage and service business fleets and, through the use of data, make software updates at distance.
2. Internet of things
If it's possible to interconnect phones with televisions, laptops and even the fridge, then vehicles are no exception, particularly when cars are now seen as digital devices and run on similar software programmes. EVs have become part of the IoT and with more technology companies like Sony, Apple and Alibaba Group expected to make appearances in the automotive sector, they will bridge the gap between the two.
1. Autonomous driving
We're looking at more than just a new method of propulsion. Electrification is also opening up ideas around autonomy and how a vehicle can do more for its driver. Previously viewers were astonished by the ability for cars to park themselves, but what the industry expects to see is a self-driving car. Companies like Waymo are already performing in this space as autonomous driving becomes a single service for both personal and fleet transport as well as heavy-goods haulage.