Charging & Infrastructure
Connected Kerb enables local charging through 5G and IoT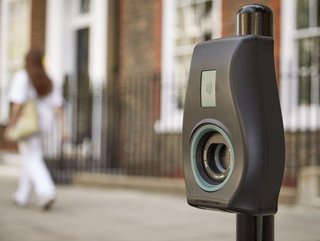 From connected car to connected charging, Connected Kerb is working with the New York Department of Transportation to provide 5G streetside chargers
The most anxiety-inducing conversation of the decade is charging. With more electric vehicle (EV) drivers and a growing population of motorists, infrastructure must evolve to enable charging for street-parking residents. Areas like New York City are limited to off-road parking and around half the population living there are forced to park their cars curbside.

As it would be ludicrous to think that drivers would traipse cables from their cars, up multiple storeys, to their apartments, and charging hubs are still limited, more feasible solutions are needed. Connected Kerb has one of the answers to this and is working with the New York Department of Transportation (DOT) to implement streetside changing with minimal disruption.
Connected Kerb means 5G and IoT capabilities
In June 2022, The New York DOT chose Connected Kerb for its charging infrastructure project, based on its pitch of flexibility through 5G and the internet of things (IoT). Its charging solutions will provide great support to the city's net-zero emissions strategy as they will enable more capacity for EV adoption and are also fitted with air quality sensors to provide active monitoring of CO2 in the city.
The company was formed in 2017 by a group of friends with significant experience in public transport systems, including the Boris Bikes for the London 2012 Olympic Games. Steve Richardson, Nick Dobie, Richard Clements, Peter Howe and Paul Ayres, saw the potential for more charging options in cities, which led to the founding of Connected Kerb. Now with 60 employees across the globe, the company is looking to share its expertise and enable connected charging from the UK all the way to South America and New Zealand.
Developing solutions to eliminate EV charging 'blackspots' will play into the hands of city governing bodies and residents that wish to facilitate electrification on a wider scale.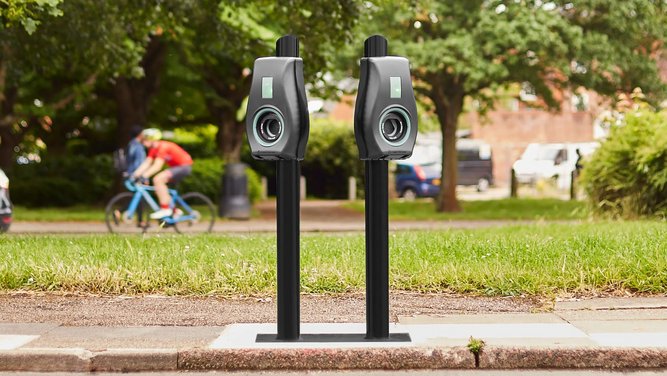 Electrifying New York City
What does electrification mean to the city of New York? This acts as a small task to decarbonise the city by 2050. The city is undergoing various initiatives in its efforts to eliminate emissions. Transportation accounts for around 30% of its greenhouse gas (GHG) emissions; gases that incur 1,000 deaths due to poor air quality.
While there are initiatives already underway, such as the installation of cycle and bus lanes, EVs will alleviate the final burden caused by internal combustion engine (ICE) vehicles.
In its 2021 'Electrifying New York' paper, the government spoke of its plans to install more than 80 fast-charging points by the year 2025 and to equip 20% of public parking with level 2 chargers. Connected Kerb has a huge role to fill in this plan as it helps to achieve this goal through the agreed pilot scheme, which was commissioned by Newlab—a firm bringing emerging technologies into planning, policy and operations in city transportation.