Apple Car is the technology firm's smart drive solution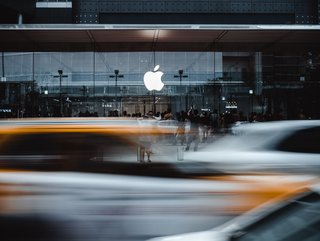 The technology giant, Apple is rumoured to be developing a smart self-driving electric vehicle to compete with the current leaders in the EV industry
Developing new automotive products is now very much a game of technology against technology. As internal combustion engines (ICEs) are phased out, the upcoming electric vehicles (EVs) are very much powered by the latest technologies.

Autonomous vehicles are also coming to fruition as more features of modern vehicles are driving them towards more advanced ways of operating. Apple is also rumoured to be entering this space through a project that is expected to launch by 2024.
What is Apple Car?
Apple is known for its ability to push the boundaries of technology to enter current and emerging markets. Recently, we saw the company shake up the fintech industry with its 'buy now, pay later' solution, making it much simpler for Apple customers to spread the cost of certain purchases via their devices.

One of its earlier solutions that leverages artificial intelligence (AI) for consumer convenience is Siri, the Apple assistant that allows users to talk to their devices to perform certain functions without touching their phones. It's rumoured that Siri could soon be joining drivers for the ride in their EVs as the company's 'Project Titan'—which began work in 2014—is rumoured to be an autonomous driving project.
According to speculation, the Apple Car will be on par with other car models in the space and allow Apple to compete with carmakers, such as Tesla, and partner with the likes of Hyundai and BMW. The technology firm also has another project available that may hold a critical role in this development as it acquired a self-driving technology startup, Drive.ai, in June 2019.
Electric vehicles liken to digital devices
The fact that technology companies with little to no experience in the automotive industry are capable of producing vehicles that revolutionise EV, further supports the fact that cars are becoming more like digital devices.
Apple has been in talks with some of the major original equipment manufacturers, including Hyundai regarding its Kia brand, for the manufacture of its prospective smart EV. The automation of the automotive industry is not only a new commercial market, but also a new way of life as it opens up more transport options and routes for commuters that don't own personal vehicles. More companies are considering the options of vehicle subscription services or private rentals, which switches the focus from designing a personal vehicle to creating a digital ecosystem of cars.