Hargreaves Lansdown selects the EV shares to watch in 2023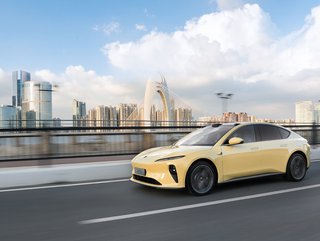 Hargreaves Lansdown selects the EV shares to watch in 2023
The UK-based investment and financial services business has select three EV industry-related shares that investors should keep their eyes on this year
Investment is a critical decision-making process, not just for business but also consumers. Navigating the number of business opportunities and fast-acting electric vehicle (EV) affiliated companies is made easier through investor insight.

Hargreaves Lansdown's Lead Equity Research, Sophie Lund-Yates, explains the reasons behind these top three shares to watch out for in 2023.
Continental is at the forefront of EV trends
While it's not an original equipment manufacturer (OEM), Continental holds the key to a major sustainability factor of all vehicles—their tyres. Having previously announced actions to make its products more environmentally friendly, the company has a huge role to play and will surely make waves throughout the year.

As a German component manufacturer, the company supports leading OEMs, including BMW—making its iX model—and Volkswagen, but the firm is only involved in the technology side of development with expertise to develop cockpit computer solutions for the latest iX or battery cooling and software for new electric cars.

With annual revenue of €40bn, Hargreaves Lansdown expects its profits to double over the next couple of years. The company also operates in California where its AI chip company is based. This business is on track to enhance the performance of software and hardware that assists drivers in the cockpit—lane control, cruise control, and so on.
EV battery swapping receives a lot of attention
While NIO is making a significant impact on the EV market with its range of electrified cars coming to market, the real key to its success will be its ingenious battery swapping technology.

Battery swapping is seen as a viable and rapid solution to power vehicles at service stations, which defies all the norms of conventional EV charging. However, there is much to be done as NIO takes its solution to market—NIO battery swapping users must first make the switch to a NIO car.

The company is expected to lose US$14.7bn in its current financial year (2022 to 2023), which is likely due to its higher expenditure on research and development (R&D)—to be expected from a company in the early stages of a major charging revolution.
Volvo's legacy in ICE precedes it
The final share to watch is that of Volvo, the automotive company expanding its EV offerings significantly via its traditional brand, and as the parent company of the pure-play manufacturer Polestar.

However, investors should be particularly interested in its trucking division as the fleet electrification market sees great demand for reliable, sustainable transport solutions. Currently, Volvo's electric trucks hold a 50% share of the European and North American markets, despite facing supply chain issues. Nevertheless, the difficulty could be found in increasing profits as these disruptions have a profound impact on its growth.

Volvo's shares were also ranked in the top five overall for this year by Hargreaves Lansdown and the company continues to impress in the area of safety and technology innovations.