SeaBird Technologies CEO talks sustainability and e-boats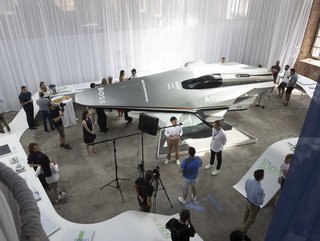 The CEO of SeaBird Technologies, Richard Draisey talks about the E1 Series relationship and sustainable e-boat developments applied to the wider industry
There is a common trend taking place in motorsport—development of technology for industry-wide applications.
We heard it first with Formula E, and then with Extreme E, and now the E1 Series is soon taking place as an initiative to change the way marine technology is used. But these organisations are also looking beyond transportation and taking a holistic approach to developing technologies with commercial implications across the majority of industries, all for the better.
At EV Magazine LIVE, the aim is to uncover more about the teams, developers, and leaders that are altering the course of many industries to show how electrification is not just about protecting climate change or the surrounding environment, but allowing all living things to thrive in the process.
While just days away from EV Magazine LIVE, we're still thoroughly excited to see more and more virtual attendees signing up to the livestream event, one of the speakers mentioned previously, Rodi Basso, Co-Founder & CEO of E1 Series, will make an appearance to tell us how marine technology can change the planet, and how motorsport is becoming a catalyst for that.
But there is more to the story and we wanted to learn from the organisation behind the E1 Series 'RaceBird'—the machine that spectators will have their eyes on.

The ripple effects of SeaBird Technologies' electric boat design and innovation
In order to find out more about the organisation behind the RaceBird, we sat down with the CEO of SeaBird Technologies, Richard Draisey, who explains more about the journey so far, and how the industry is paving the way for more technology adoption.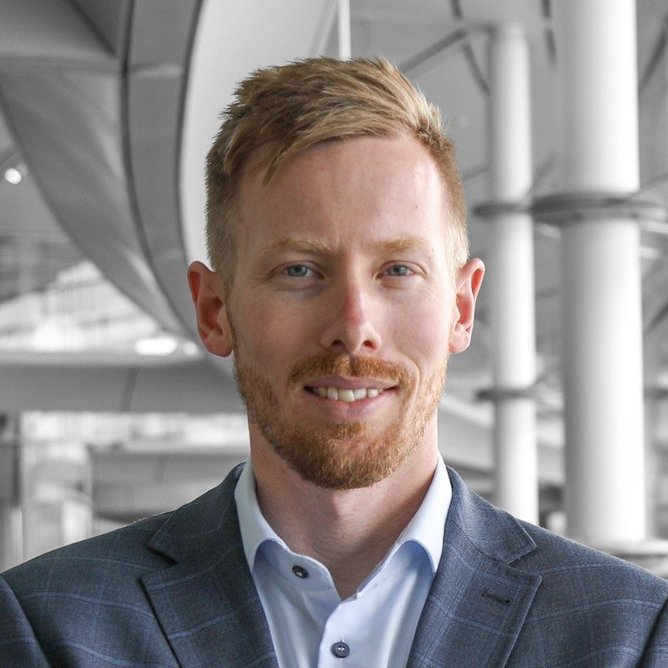 Richard Draisey, CEO of SeaBird Technologies
Having built up his commercial knowledge and experience in strategy and finance, Draisey worked for McLaren Racing for more than seven years with previous experiences operating at Siemens and Shell. Before transitioning to SeaBird Technologies, he worked alongside the E1 Series team as the organisation's CFO.
How was the partnership between E1 and SeaBird Technologies created?
"The way that the story was told to me is that Sophi Horne was a young naval designer working in the superyacht industry and had this quite early idea of these cool futuristic boats, making them more accessible to people through a boat sharing service, making them really easy to use.
Also removing the barriers to entry that you get with boats, i.e. people being scared of them—they're considered a little bit unsafe, expensive to maintain, all of those things.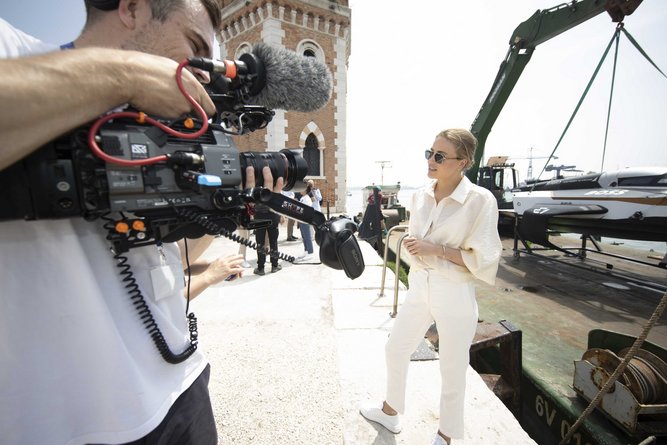 Sophi Horne, Founder, Chairman & Head of Design at SeaBird Technologies
So Sophi was addressing those challenges quite early on. She saw what Alejandro was doing with Formula E and the way that technology at that time was being applied into the automotive industry.
Sophi saw what Alejandro was doing and thought, 'right, he's the guy I need to speak to'. Shortly after that, Rodi came and then Alejandro put the two together, 'I've got someone who can design and build you some really cool boats and we'll go racing'. It's kind of a match made in heaven."
Tell us more about the technology evolution happening thanks to SeaBird Technologies
"Racing is becoming a platform to accelerate technology adoption. Certainly from my time in McLaren, that was the applied model. All of those developments, applications, new materials, new ways of working that were developed in the lab, on the grid for Formula One, were then being applied into all sorts of different industries like medical, transportation, scooters, etc.
It's a really interesting model and I think it works really well for the RaceBird itself. So the RaceBird is a really interesting product because it combines motorsport; it combines some of the greatest naval architecture knowledge out there, and also the combination of the hydrofoil, which is really complex and requires a lot of mastery to get it right."
Where do you see the technology from motorsport and automotive being applied in leisure watercraft?
"Firstly, there are companies getting on with it, and doing a really good job.
Of course there'll be differentiation between the products they're bringing to market and our products. We're very design focused. I think you'll notice the difference in the way the RaceBird was designed. That approach will continue through to the leisure boats.
There's a lot of room for new entrants and I think there's going to be a real acceleration there, as you're seeing now there's quite a few companies having a go. I think it's fantastic to see and what's great from my perspective is I don't really see that as a concern because this all needs to happen. There are so many problems with water pollution, and the way the industry works, it's going to be a collective effort. It's not going to fall on one organisation or another."
How do you ensure the RaceBird and E1 are sustainable from an operational and supply chain perspective?
"I know the team is considering ways to ensure that crashes aren't the main attraction at the race.
It's about the racing spectacle, which I don't think needs to involve crashing. Whereas in some other motorsports, you could argue that's a big part of the attraction for some people and this leads to a lot of spare parts.
The boats themselves are made of carbon fibre, which clearly isn't the best material out there from a sustainability perspective, but there are elements of more sustainable composites used. There is a linen fibre element to the boat. I think this is a good example where the technologies aren't being pushed hard enough and this is where we will strive to play a leading role.
You need to take steps in the right direction, not dwell on how bad things are. You need to actually do something and I think that's the case here. We'll be doing a full Life Cycle Assessment on the boat so that we can immediately understand the impact that we've had, but also use that for our next generation. And certainly with the SeaBird boats we'll be doing the same exercise and using whatever learnings we can as well as from the wider industry.
Of course leisure boats have different structural requirements in comparison to boat racing, so we'll be looking at what the most sustainable materials are that we can use for this type of application."
Tune in to EV Magazine LIVE from wherever you are in the world via the Brella networking platform and stay in the loop by subscribing to EV Magazine's monthly publications.