Formula E evangelises sustainability and EVs in motorsport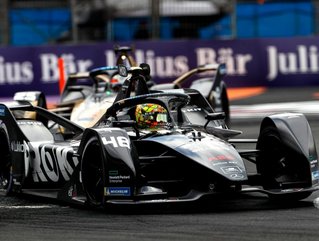 Sustainability Magazine joins leaders and sustainability executives at the Berlin E-Prix to gain insight into environmental advocacy and pioneering EV tech
As a platform for business sustainability insights, it's not very often we get to discuss the environmental, social and governance (ESG) strategies of a global motorsport—the ABB FIA Formula E World Championship. Sustainability Magazine attended the Formula E Berlin E-Prix and came face to face with some of the organisation's most influential people—from executives in sustainability and leadership to the sponsors and racers that are making significant contributions to global change.

Founded in 2011, Formula E took off over recent years and has since showcased some of the most innovative electric vehicle (EV) technologies, programmes to develop communities and infrastructure across the globe, and environmental advocacy that led to its current standing in responsible motorsport.

Sponsored by ABB, a leading technology innovator, and the Federation Internationale de l'Automobile (FIA), the motorsport is out to make viewers and businesses aware of the potential for sustainable motoring and event management.
Reaching sustainability milestones through motorsport
The Berlin E-Prix marks a return to the city as part of the motorsport's eighth race season and following a previous discussion with Julia Pallé, Sustainability Director at Formula E, we spoke to her in-person to delve deeper into the organisation's sustainability actions, spanning four main pillars: environment, social action, value for value—a driver of economic sustainability, and innovation and leadership.
In particular, she explained how the developments within formula E have the potential to drive innovation in commercial settings as automotive manufacturers develop EVs for the growing consumer market.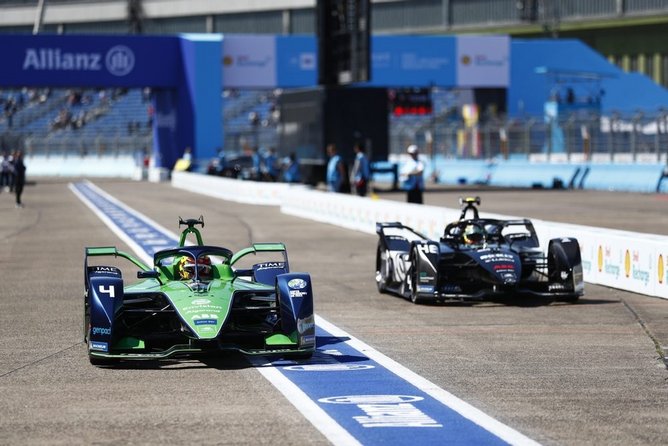 Photo by Sam Bloxham, featuring Robin Frijns and Edoardo Mortara
"We always try to share our challenges. Also, I think it's very important to share what you've been doing well, but also what you've been struggling with because you learn a lot when you [overcome] challenges," says Pallé.
"We are actually part of several [working groups] with other sports like the UNFCCC Sport for Climate Action Framework. We were called by the United Nations to actually draft the framework all together collaboratively."
Formula E as a sustainability service
One of the key aspects of Formula E that differentiates it from any other sport, and that businesses can learn from, is its ability to develop its host cities for the better. The organisation is proud to leave countries with only positive impact as it develops long-term infrastructure that supports its events, but also the wider applications for its venues.
"We have made huge improvements from season one to season eight, where we are right now," says Nacho Calcedo, Event Director of the 2022 Shell Recharge Berlin E-Prix.
He also explains that the setup of the event in each country requires a different approach to make it sustainable.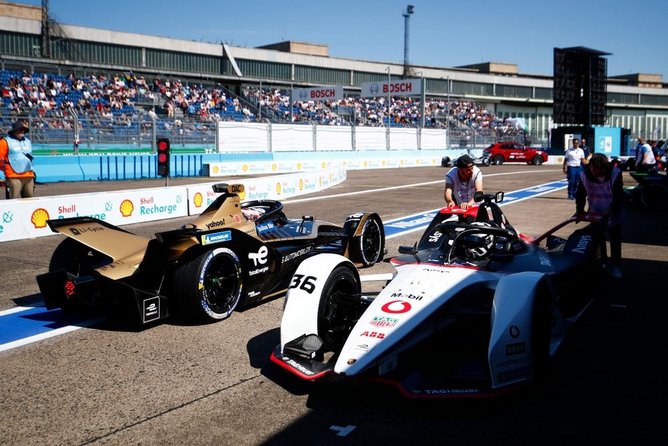 Photo by Sam Bloxham, featuring Antonio Felix da Costa and Andre Lotterer at the Berlin E-Prix
"In the delivery and setup of events, one of the biggest things we are trying to achieve right now is sustainability. Considering that we operate in cities, we are trying to maximise the space that we have and the facilities that we have."
Localising event management is also one of the key advantages of Formula E's operations model.
"Other events are a bit more tricky. It's a bit different just because we have the space that we have, so we're still improving with so many sustainability ideas like building, flying less staff, having more people on the ground locally. So all these things that we are trying to do just to fit with our DNA."

Catch up on all the information as the series builds up to the 2022 London E-Prix, which returns this years from the on the 30th & 31st of July:
https://www.fiaformulae.com/en/championship/race-calendar/2021-2022/london