JLR raises its profile in electric vehicle manufacturing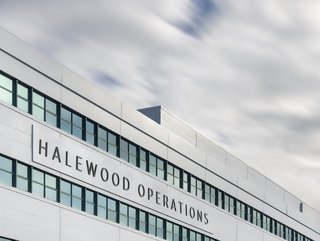 JLR's Halewood factory—the all-electric facility
With reduced barriers and a purpose-built facility, JLR will increase EV output from Halewood, offering an all-electric product range in the next few years
The UK-based OEM Jaguar Land Rover (JLR) is undoubtedly looking to reimagine success for its business and bring its employees on board with its sustainability strategy.

Following a £15bn investment in global electrification, JLR is going all-electric at its Merseyside plant as part of its REIMAGINE sustainability strategy, which will see the company take major steps towards decarbonisation through its operations and the vehicles that it makes.

The key focal point for REIMAGINE is to become net zero by 2039, which includes meeting the ICE sales deadline in 2030 and reducing the impact of its operational footprint, starting with the Halewood facility, Merseyside—its first ever EV-only production line.

From 2025, JLR plans to be an all-electric brand as it sees growth in sales of its i-Pace model and anticipates the release of a battery-electric Ranger Rover.
"I am proud to announce we are accelerating our electrification path making one of our UK plants and our next-generation medium-size luxury SUV architecture fully electric," says Adrian Mardell, Chief Executive of Jaguar Land Rover.
"This investment enables us to deliver our modern luxury electric future, developing new skills, and reaffirming our commitment to be net zero carbon by 2039."
Rising sales are partly a result of the recovering semiconductor supply, which is an integral component in enabling EVs to operate. Thanks to this relief, sales in Q4 2022 reached 94,649 units. Throughout the year, JLR's sales were up 9%, amounting to 321,362 vehicles—reported in April 2023.
According to the local council of Halewood: "It is fantastic, not only for the thousands of local people currently employed by JLR in Halewood, but it also means countless opportunities for the workforce of the future."
Aside from its production plant at Halewood, JLR is turning its Wolverhampton into a hub for EV motor assembly, which will be renamed the company's Electric Propulsion Manufacturing Centre. This is where the company will develop its electric drive components and batteries for upcoming vehicles in the electric JLR product range.
Removing the chip shortage barrier
The global chip shortage is one of the major barriers faced by all automotive manufacturers, but the relief is coming as companies expect it to be over by the end of the year. By 2024, businesses could receive a more consistent flow of semiconductor chips to enable higher output of EVs at lower costs.
With this issue out of the way, the main focus for the industry will be power—producing cost-effective, reliable batteries to sustain vehicles in the future.