The energy crisis in Europe affects NIO's EV production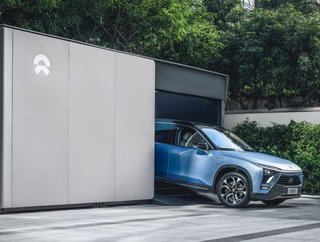 With energy shortages in Europe rising consumer cost of living, Chinese automaker NIO is also expecting disruption as it expands its EV customer base
The energy crisis is set to hit European countries hard with prolonged effects. Governments are expecting a two-year rise in the cost of living as a result of multiple disruptions to the energy supply chain.

The effects of the shortage also uncover just how connected industries are as NIO, the Chinese electric vehicle (EV) manufacturer, expects slow progress with its European expansion.

The group's Founder and CEO, William Li has led the company's rise as it becomes one of the most influential organisations in the industry, but with such disruptions affecting the wider supply chain, the company will likely endure delays in manufacturing cars for the European market.
Energy disruption delays battery swapping
"Right now we are behind the schedule regarding the swap station installation, but that is driven by multiple reasons and the electricity cost is one part," says Li.
The company has been highly regarded as a great innovator for its unique approach to electrification. NIO is a pioneer of the battery swapping method to significantly reduce the time spent 'charging' a vehicle. Such a solution requires the vehicles to be available, but also the swapping stations to be installed at the necessary locations.
Energy costs rising is not the sole cause of the delay. As the company remains dedicated to profitable growth, the rising battery costs further hinder its progress—an increase that is driven by the prices of raw materials.
"Profitability is still our target, but what matters most is finding the right cadence for us to become profitable," Li says.
A strong presence for EVs in China
NIO's current presence is predominantly in China where it has installed around 800 battery swapping stations across China's largest cities. The company's target is set with the goal posts at 4,000 swapping stations by 2025.
"We have been pretty fast and efficient in China," the CEO says as he discusses the roll out of battery swapping facilities across the nation. "We didn't really manage our expectation for the European market, and the actual speed is behind our expectation."