Charging & Infrastructure
Reaching level 3: Charging network providers play the game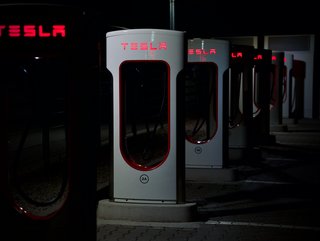 Tesla's Supercharger opened up to all EV drivers in 2023
Level 3 charging is coming, but how long will it take for the electric vehicle industry to catch up and offer solutions on par with ICE capabilities
Is it a question of quantity or quality? Electric vehicle (EV) drivers and businesses of supporting sectors remain adamant that we need more chargers. However, perhaps there is a consideration to be made as the majority of charging stations currently offer up to Level 2 charging, meaning there is time for a coffee, lunch, or even a meeting while the car replenishes its power.

Automakers and charging infrastructure providers are working long and hard to understand how they can enable drivers to power up in record times in order to meet the conventional demand of the seemingly high speed of refuelling an internal combustion engine (ICE) vehicle.

To understand the race to rapid and ultra-fast charging points, we must first understand the importance of a variety of automotive factors, the chargers, the cars, and everything in between.
Current EV chargers and why they're not enough
Those looking to switch their cars to all-electric at this moment in time are faced with the need to persevere through certain changes specific to electrification, such as the slow charging speeds and the availability of the Level 2 chargers to ensure they can get back on the road in a reasonable time.

While we can't stress enough that opportunity charging is a concept worth educating drivers on, the real change is a mental one as opposed to a physical one.

That's not to say that charging is there and it's just not being used to its full potential as there really is a need for more public charging stations at reasonable prices to service the number of drivers already demanding electricity. While a lot of drivers have the space and capability to charge via Level 1 charging sockets at home—on the driveway or in the garage—the piece of mind comes from knowing that Level 2 chargers are available as frequently, if not more so, than fuel stations are today.

Nevertheless, this still means that when charging at a public station, Level 2 sockets can still take over an hour to charge, depending on its power output, therefore topping the speed that home chargers have to offer.

The reality comes as planners and charging network providers see the concerns of widespread EV ownership. If all the ICEs on the road today were replaced with electric, we would certainly be seeing more queues on the roads.
How can Level 3 charging be achieved?
Charging is a marriage of infrastructure and battery—both must be compatible otherwise the connection won't work in the long term.

Firstly, there is the battery. While there is a conversation to expect in our June issue of EV Magazine, we learn that battery safety and efficiency is subject to the material composition and thermal management of batteries. Generally, the ability to manage the temperature of a battery determines how effective it will be when holding charge and being compatible with Level 3 DC chargers.

Level 3 charging output is currently variable depending on the charger, which can be 50kW or as high as 350kW—charging a car in as little as 15 minutes. Level 3 charging speeds drop depending on the percentage capacity used—for example, when a battery's charge state reaches 80% the process slows to avoid overheating.

In this case, the limiting factor of charging speed is thermal management and that can be affected by the layout of internal cooling and the materials and supporting compounds used to fit battery components.
EV drivers can already use high power chargers
Automotive brands are already working closely with charging developers to provide and optimise charging solutions to ensure their drivers can leverage the best possible speeds. Not only that, but original equipment manufacturers (OEMs) are working closely to develop services that will put their products at the forefront of the EV industry, but also rival the Tesla Supercharger network, which is now available to more than just its loyal customers.

The likes of Mercedes-Benz, Ford, BMW, Volkswagen, Audi, and Porsche own the joint venture Ionity, which is accelerating ultra-rapid charging efforts The company's plan starts by kitting out 100 miles of motorways and main single-carriageways across Europe.

The coalition between OEMs could only bring the traditional forward on the industry leadership board, but also provide much more convenient charging solutions to a variety of users across the continent.