Charging & Infrastructure
Google Cloud insights help qualify EV charging locations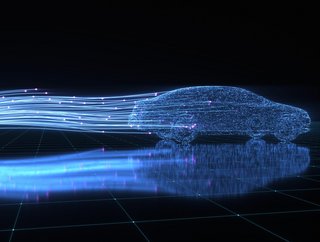 Analysts leverage Google Cloud's BigQuery to map out potential EV charging locations
Google Cloud assists research efforts as teams at Purdue University use BigQuery to determine the best use of the US Government EV charging investment
It's all well and good suggesting that more chargers are needed and that electric vehicles (EVs) will reach their peak without the necessary infrastructure behind it.

With such a major endeavour underway, it's important to understand how to navigate the seemingly endless possibilities for EV charging installations, which is why organisations are having to look carefully at how they roll out their own networks.

In the US, the industry is expected to see investment from its government amounting to approximately US$7.5bn over the next five years, which will be assigned to the most beneficial sites as the most pressing charging demands are met.

Researchers at Purdue University are leveraging data and insights to confirm what sites are the most suitable for the next phase of EV infrastructure expansion. Using Google Cloud's fully serverless data warehouse BigQuery and BigQuery GIS, the university will gain access to public datasets and geospatial analytics to inform decision making.
Leveraging public data to inform the next EV charging installations
Using BigQuery and BigQuery GIS, personnel at Howell Li, Principal Research Analyst at JTRP is able to separate data from 184 billion vehicles with connected data sharing capabilities to assess the use cases across rural and urban areas of the US. Following this, analysis of 24 million EV miles will provide useful geographical information to plot out the use of battery-electric vehicles (BEVs) and hybrid-electric vehicles (HEVs).

"Connected vehicle data is emerging as our best source of data for government agencies to make infrastructure investments, but these data sets are enormous," says the Director of JTRP at Purdue University Darcy Bullock.

"BigQuery's public datasets provide scalable tools for conducting this analysis, which we believe is a model for how government agencies can cost-effectively harness powerful insights of connected vehicle data."
Informed EV charging to meet zero-emissions targets
One of the crucial factors in meeting demand for zero emissions in one of the most sustainable cities, California, is the ability to even out the disparity of charging availability between urban and rural areas. As a requirement to meet by the California Air Resources Boards to reach approval of the Advanced Clean Cars II Regulation by 2035, BigQuery allows the university to map out the areas and—while determining the pitfalls of previous EV charging installations—inform efforts more carefully moving forward.

"Our analysis of the data has shown that it can be ten times more likely to find a charging plug during peak hours in rural counties than in urban areas such as Los Angeles," says Jijo Mathew, Transportation Research Engineer at Purdue University.

Without this information in the past, not only have organisations missed out on crucial commercial opportunities, but their efforts to make the transition to EVs have, in some cases, been focused in the wrong areas.

Of course, further factors must be taken into account, such as the latest trends in electrification and the US states that are emerging in this space. Pairing the data and the trends will allow companies to gain a better understanding of the current landscape and where demand might evolve

"Currently, agencies across the country are working on tight schedules to propose electric vehicle charging infrastructure deployment plans to the US Department of Transportation. The increasing availability of real-world electric vehicle data, and the ability to intersect that data with widely available public datasets, enables stakeholders to make data-driven decisions for equitable multi-million dollar investments," says Jairaj Desai, Transportation Research Engineer at Purdue University.