Charging & Infrastructure
Will Lightyear cure range anxiety with solar power for EVs?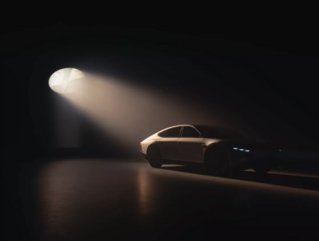 The innovative EV company Lightyear is pioneering embedded solar panels to create longer range and eliminate range anxiety while leveraging natural power
It's very much a term of the 2020s. Range anxiety is rife and it's one of the main reasons why there aren't enough consumers switching to electric vehicles (EVs). While some of the original equipment manufacturers (OEMs), as well as pure-play, are adopting techniques to increase range through regenerative braking, Lightyear has taken a different approach as it develops a solar charging car.

Granted, EVs are beginning to look a lot like cars of the future, but the Lightyear 0 will really be the one that appeals to the needs of consumers. Motorists are looking to be more sustainable and reduce travel costs without compromising their precious time, by spending half an hour or more at their nearest charging station.

Leveraging solar power for charging is one of the ways in which drivers can go further with their EVs as Lightyear breaks limitations in the sector.

Tapping into solar for EV charging
Lex Hoefsloot, CEO & Co-Founder of Lightyear, announced the car in early-June 2022 and said:
"We're quite obsessed with climate change. It's a problem that has been getting bigger and bigger, ever since we were little kids. The clock is ticking and we believe there is a simpler way to accelerate."
Koen van Ham, Chief Design & Co-Founder, says, "Lightyear 0 is a record holder in many categories. We've put motors in each of the four wheels, giving us the lowest energy losses. It also has five square metres of highly efficient solar cells integrated into the roof and in the hood."
The solar charging capability of the Lightyear 0 means it is capable of self-charging up to 70-kilometres worth of power per day. The car has been uniquely designed to house the solar panels, but also to ensure it reaps the highest benefit from them throughout the day, every day.
The innovator also boasts its other attributes, such as 183mm of ground clearance, meaning drivers shouldn't be concerned about driving on all terrains. With all that extra range, the company hopes drivers will use it to explore, but in order to do so, they require storage space. The Lightyear 0 comes with a 640L boot (trunk) storage space.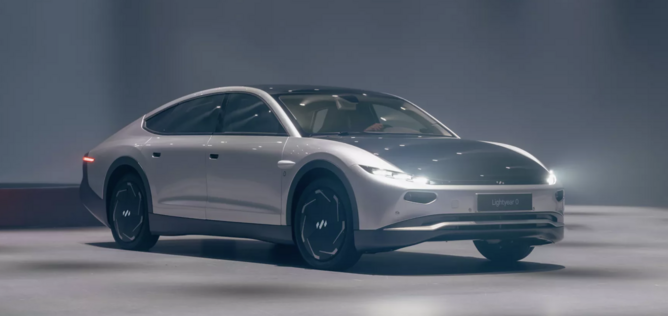 According to the specs from its testing, the Lightyear 0 is an efficiency powerhouse:
Recorded battery range: 625km
Highway battery range: 560km
Annual range from solar charging: 11,000km
Battery size: 60 kWh
Acceleration: 0 - 100km/h in 10 seconds
Top speed: 160km/h
The statistics presented by Lightyear also show that plug-in charging is a great capability of the car with home charging achieving 32km/h, public charging at 200km/h, and fast-charging is capable of 520km/h.
The Lightyear 0 marks the company's pioneering design stage called Phase 0. Phase 1 is all about mass production of the vehicles and bringing it into the electric automotive market.