Top 10 technologies driving the shift to electric vehicles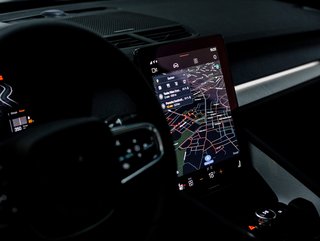 Digital technology in an electric vehicle.
Cars are evolving thanks to new technologies and here are 10 innovations that are pivotal in driving the adoption of electric vehicles in years to come
To truly understand how far automotive has come, we must recognise the shift to electric vehicles (EVs) as not only an action of sustainability, but a triumph of the auto sector. Technology is a major of this shift from fossil-fuel-powered vehicles to their electric counterparts, as it smooths the transition between models.

As the industry continues to adjust to the electrified way of transportation, here are 10 technologies that have, and continue to, support the decarbonisation of mobility.
10. Composite materials
Leveraged by one of the most groundbreaking organisations and cars in the EV industry, AEHRA, composite materials can be used to not only reduce the weight of a vehicle, but also make it more sustainable. Using sheet-moulded carbon for its SUV model, the company is making the most of an infinitely recyclable material.

9. Advanced driver assistance system (ADAS)
Unlocking new possibilities, advanced driver assistance systems are already in application and paving the way toward greater autonomous capabilities. These solutions come in various levels and not only provide EV drivers with more convenience and comfort on the road, but also make their cars safer—allowing the car to keep an eye on the road at the same time.
Such solutions are already evolving to enable self-driving cars, which could eventually overthrow the conventional ways to travel.
8. Vehicle-to-Grid (V2G)
Interconnectivity between cars and the grid are what make EVs so important for a sustainable future. Solutions like vehicle-to-grid (V2G) are pivotal in allowing drivers to get the most out of their charging, while also optimising the grid network for a much larger number of vehicles, or a home network that allows homeowners to go off the grid.
7. Public charging infrastructure
One of the essential technologies that is currently undergoing mass installation in some countries—with plans to create charging networks—EV charging infrastructure is the backbone of the industry, allowing drivers to take long journeys without compromise. A well-recognised provider of such solutions is Ionity, owned by Ford Motor Group, Volkswagen Group, Mercedes-Benz AG, Hyundai Motor Group, and BMW Group.
6. Digital infotainment systems
Connectivity is one of the key differentiators of battery-powered cars as the lack of an engine paves the way for new selling points among car manufacturers. Many of the latest cars are built for the digitally-savvy driver, but also support other devices used in day-to-day life, such as smartphones, tablets, and online services.
5. Power electronics
Like the central nervous system of an all-electric car, the electronics designed for such applications have been developed through years of innovation to allow the battery to operate the car. Unlike the mechanical components of an ICE, EVs are operated by switches, passing on instant messages between components to achieve rapid responses between them.
4. Battery management system
Without thermal management, cars would not be able to achieve the ranges that they do today. As seen in ChargePoint's notes about running an electric car in the winter, temperature can have a significant impact on the efficiency of batteries.
More importantly, to enable such efficiencies requires adaptation to various climates across the globe, which is how organisations are able to share their electrified vehicle offerings worldwide.
3. Electric Motor
The electric motor is a key innovation that, without them, EVs would not be possible. Offering many advantages over the traditional internal combustion engine (ICE), the electric motor is the heart of every car of the future. The benefits include reduced maintenance costs, quieter operation, and no emissions.
From a vehicle performance perspective, the electric motor gives drivers near instant acceleration and higher levels of torque, making them more responsive than their fuel-powered counterparts.
2. Regenerative braking
Still enables the coin of a new phrase 'single-pedal driving', but this is far from why it is so important. Not only is this an attribute of the modern electric vehicle, but it also highlights a few factors that make them useful as daily drivers. Firstly, electric cars are easier to drive because of it—once you get used to it.
Secondly, regenerative braking allows the driver to save that little bit of energy while driving, which is something that could be leveraged by carmakers in the future to build even more efficient passenger cars.
1. Solid-state batteries
We could have easily put lithium-ion batteries here as they have carried the industry forward to the present day, but the real excitement is around the cost and performance benefits of solid-state batteries.
The fact that NASA is involved in the research and development of these components suggests the level of work that goes into, and the importance of them in the future.