MG leverages connected car for smart-enabled, long range EVs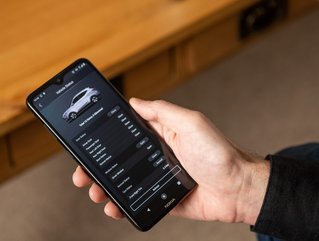 Headquartered in the UK, MG is getting the most from electric vehicles (EVs), offering the connected car solution, iSMART, and developing long range cars
Convenience is one of the deciding factors for consumers when it comes to purchasing an electric vehicle (EV). Not only does range anxiety make electric motoring less appealing, but the time spent charging a vehicle at a local plug-in point is much longer than fueling an internal combustion engine (ICE) car.

To improve the experience of managing an EV day-to-day, manufacturers are looking at ways to develop this further through the use of technology. MG's application is a prime example of how this can work as it provides drivers with on-demand insights from their smart devices, allowing them to manage their vehicles from afar.

The system is compatible with both Apple and Android devices and provides MG drivers with a safer and more convenient way to manage their vehicle while on the move via the infotainment system. The app also allows the user to manage vehicle functions remotely, such as assessing the car's battery, locate the car, act as a wi-fi hotspot, and provide the ability to turn on the air conditioning before driving.
Connected car capabilities for the EV user
The connected car system by MG goes hand-in-hand with its electric vehicle offerings. The company is currently sport a few electric models:
MG ZS EV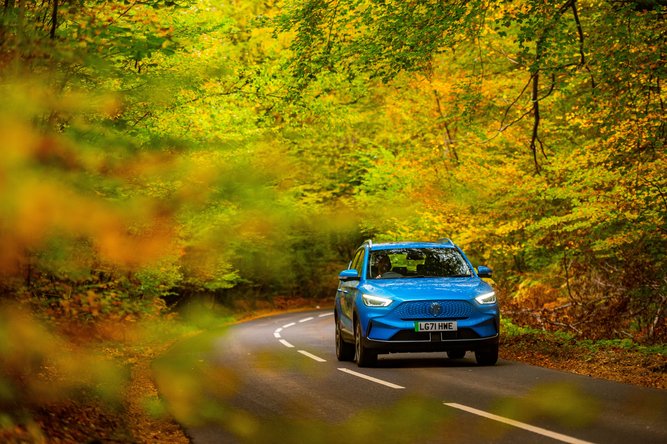 The new MG ZS EV model boasts high efficiency for an affordable electric car with a Worldwide Harmonised Light Vehicle Test Procedure (WLTP) range of 273 miles per charge. However, driving the car in the city could potentially achieve 370 miles—based on MG's Long Range configuration.
The car leverages all of the iSMART technology making it seamless to drive and the Long Range model sports a 72.6kWh battery for a charging rate of one hour three minutes to 80% (using a 50kW public fast charger). On its website, MG provides multiple views to assess how many miles drivers can expect when driving in slowing moving traffic, towns and cities, country roads, motorways as well as a combination.
The car also leverages the MG Pilot, an advanced driver assistance system, which creates a safer, more enjoyable driver experience. The car's system has Lane Keep Assist, assistance for traffic jams, intelligent speed limit and headlight controls, and adaptive cruise control.
MG5 EV Long Range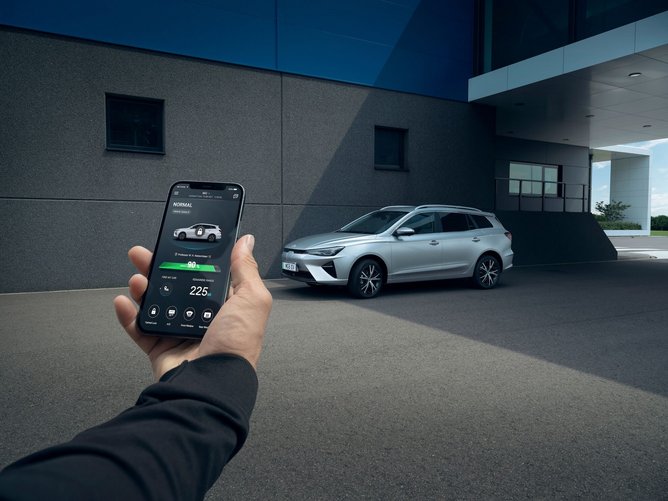 With similar smart functionalities to the ZS EV, the MG5 EV Long Range estate model is built for distance and practicality. The car has up to 1367 litres of boot space depending on how it is used and comes with a 10.25 inch touchscreen display for the iSMART system. The vehicle is designed to support travelling further as it is one that leverages load charging capability—allowing it to charge other devices.
MG4 EV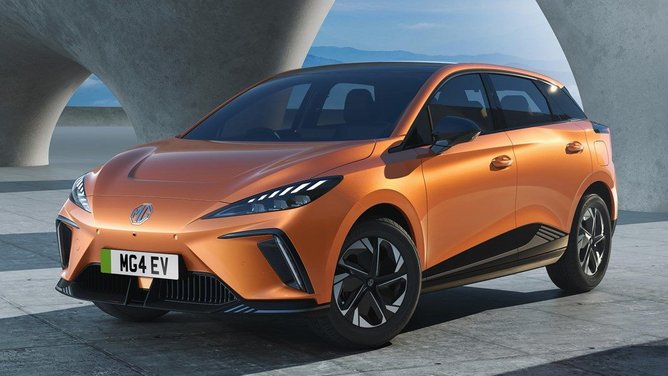 While the first two cars seem like very large vehicles, which would primarily be used by families and drivers travelling long distances, MG has come up with a new solution. The MG4 EV has been announced for launch in late-2022 and will be capable of reaching 281 miles as a small electric hatchback. There will be two battery options: 51kWh and 64kWh, putting the WLTP range between 218 and 281 miles. The car will also use a rear wheel drive (RWD) powertrain.