Zoox enables autonomous EVs and AI-service-driven vehicles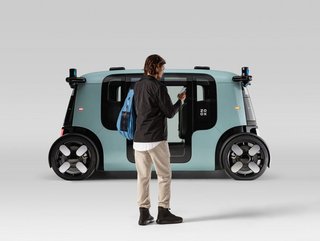 The latest project owned by Amazon, Zoox is pioneering a new format of mobility with its autonomous EVs built to provide electrified robotaxi services
The Zoox robotaxi was released on public roads in San Francisco, California, and certainly marks a new vision for electrified mobility and autonomous vehicles.

With no front or rear the Zoox autonomous-electric vehicle (A-EV) is symmetrical and makes the most of a more intimate passenger seating format. Riders are seated facing each other as the absence of a driver creates a new transport experience.

The vehicle's low-slung futuristic design allows it to travel in either direction, making it more manoeuvrable than a retrofitted autonomous vehicle. The Zoox is effectively built as a public transport mode with similar features, including more comfortable seats, pneumatic doors, and USB charging ports.

The Zoox was designed to really highlight how mobility is expected to look in years to come. If its small, compact design wasn't enough to make it manoeuvrable around towns and cities, Zoox is also fitted with all-wheel steering. The company also claims its safety mechanisms will protect riders as they enjoy a ride in comfort and without fuss.
The stakes are higher, but the safety mechanisms are in place
The Zoox is purpose-built for safety. Ultimately, these innovations are left in the hands of the Chief Safety Innovation Officer for the company, Dr Mark Rosekind, who explains just how critical safety is for A-EV users.
One of the key points to note about the Zoox is stopping speed. Braking and active suspension help the A-EV avoid potential incidents on the road, which is also supported by improved traction and weight disruption in the vehicle.
In the event of component or system failure, the vehicle has been designed to continue many of its functions at a safe limited capacity, and navigate itself and its passenger to a safe stop zone.
From a rider perspective, they each get equal protection regardless of their position in the vehicle. The airbag system in the Zoox leverages various different types to ensure that, in the event of an accident, the proper level of protection is deployed. This system uses horseshoe curtain airbags, frontal airbags, rear airbags, side head airbags, and seat side airbags.
To show that safety is paramount in the A-EV, riders will not be allowed to move until all of them have securely fastened their seatbelts.
What to expect from Zoox's A-EV
There are still regulatory procedures to overcome, but we're not entirely sure when Zoox will be widely available in other cities. Federal regulators are still assessing whether the vehicle meets the requirements to travel safely on public roads.
If regulations permit the vehicle for public use, this could mark the beginning of more automotive transportation in San Francisco and more opportunities for e-mobility applications across the country. It's also in the US Government's best interest to adopt such solutions as part of its Electric Vehicle Charging Action Plan.