NASA could disrupt electric vehicle charging worldwide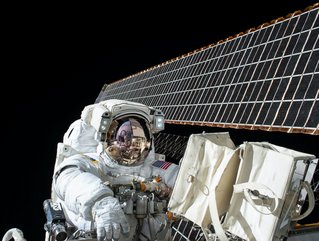 An exciting new battery is in development at NASA, which could break cost, efficiency, sustainability, and safety boundaries when used in electric flight
NASA has a long history of providing innovation in the field of technology, dating back to its founding in 1958. Over the years, NASA has developed a number of technologies that have had a significant impact on the way we generate, transmit, and use electricity.
One of the key areas in which NASA has contributed to the field of electrification is in the development of solar power. NASA has been using solar panels on its satellites and spacecraft for decades, and this technology has been adapted for use on Earth in a variety of applications, from powering homes and businesses to charging electric vehicles.
In addition to its work on solar power, NASA has also developed a number of other technologies and has been at the forefront of the development of advanced batteries and energy storage systems. These technologies have allowed us to store electricity generated from renewable sources, such as wind and solar, but its latest innovation really takes things up a notch.
Another area in which NASA has provided innovation for electrification is in the development of advanced materials. These materials, which are often used in the construction of electrical systems, are designed to be lightweight, strong, and highly conductive, making them ideal for use in a variety of applications.
One of the key ways in which NASA's innovations in electrification can be applied to other industries is in the development of new technologies and systems. For example, NASA's work on advanced materials and energy storage systems could be used to develop more efficient and reliable electrical systems for use in a wide range of industries, from transportation to manufacturing.
In addition, NASA's expertise in the field of electrification can be used to help other industries transition to renewable sources of energy. By sharing its knowledge and expertise, NASA can help other industries develop the technologies and systems they need to generate and use electricity more efficiently and sustainably.
NASA creates a super battery to electrify everything
NASA recognised the need for a much higher energy density in batteries to achieve further electrification efforts to provide solutions like electric aviation. As Lithium-ion batteries require a significant amount of cooling, their weight is a contributing factor to their performance and, at present, these batteries achieve 260 watt-hours per kilogramme. NASA believes this must almost double in order for batteries to be sustainable in the future—particularly when aviation is a game of weight reduction and maximum power.
Solid-state Architecture Batteries for Enhanced Rechargeability (SABERs) could be the answer to this. The project has been underway for years under the organisation's 'high risk, high reward' programme and resulted in a battery with potential to achieve great strides in electrifying aviation.
The battery developed at the Glenn Research Center in Cleveland, Ohio, could revolutionise mobility as well as other digital products, potentially shaking up the charging and infrastructure market entirely.
Not only would this new battery break the boundaries of technology, but would also alleviate the major concerns faced in the electric vehicle (EV) industry today. The leader of the research project, Dr Rocco Viggiano, says the battery marks affordability, safety, and efficiency, and will also break the all-important barrier that is charging.
So far, in testing, the battery has been able to operate without exceeding 302 degrees fahrenheit and surpasses power density of 480 watt-hours per kilogramme.