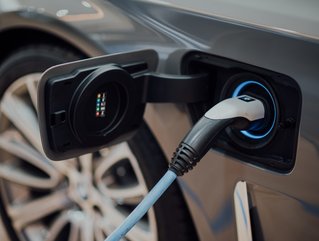 EV charging in cities
Discover the top cities electrifying their infrastructure and expanding EV charging networks across Europe to meet the needs of drivers make the shift
Consumers are slowly coming around to the idea of electric vehicles (EVs) replacing internal combustion vehicles (ICVs). However, there are a significant number of lessons to be learned and insights to be gained before drivers make this shift—one of them determining whether their local charging network is up to scratch.

Luckily, for those in Europe, we're here to tell you about the top cities electrifying their infrastructure and providing more charging stations for electric cars.
10. Rome, Italy
Rome is currently undergoing a significant transformation towards green mobility. The city has introduced its Sustainable Urban Mobility Plan (SUMP), which aims to enhance accessibility, improve the quality of life, promote public health, and ensure environmental sustainability.
To support this initiative, Rome has established 375 EV charging stations throughout the city. This charging infrastructure plays a vital role in enabling technological connectivity and facilitating the development of smart and integrated mobility options.
9. Copenhagen
Copenhagen, the capital of Denmark, earned the prestigious title of European Green Capital in 2014, highlighting its dedication to environmental sustainability. Continuing on this path, the city has set a commendable objective to establish publicly accessible charging points within a maximum distance of 250 metres from all multi-story buildings by 2025.
This ambitious initiative demonstrates Copenhagen's commitment to ensuring convenient access to necessary infrastructure for all electric and hybrid vehicle drivers. By implementing this plan, the city aims to support and facilitate the transition to cleaner transportation options for its residents and visitors.
8. Frankfurt, Germany
Today, Frankfurt boasts a substantial number of EVs. Approximately 10% of all vehicles in Frankfurt are already electric or hybrid, in line with the city's commitment to sustainable transportation. Recognising the need for supporting infrastructure, Frankfurt is actively working towards ensuring adequate charging facilities for EV owners.
To cater for growing demand, a new initiative has been introduced in the city. Frankfurt is embarking on a project to install more than 280 charging stations specifically designed for electric cars. These charging stations will be strategically placed in the city's urban car parks, ensuring convenient access for EV owners. The goal is to complete the installation of these stations by the end of 2023, further enhancing Frankfurt's commitment to facilitating and promoting electric mobility.
7. Vienna, Austria
Undoubtedly, e-mobility is progressing in Vienna. The city boasts an impressive number of EV charging stations, exceeding 950, ensuring convenient access to electric car charging throughout.
On average, there is an electric charging station available every 400 metres, guaranteeing widespread accessibility. These stations offer the option to power up your vehicle with 100% green energy, promoting environmentally friendly transportation.
Notably, both the acquisition of EVs and the establishment of charging infrastructure receive subsidies from public funding, with increased generosity since the summer of 2020. This support extends beyond individuals to include corporations, EVs, and even buses, occasionally qualifying for special assistance.
The city has over 1,025 EV charging stations, as well as low emission zones where high-emission vehicles are no longer permitted. In recent years, the e-car market has flourished in Munich thanks to the many benefits associated with owning an electric vehicle there, such as:
Special incentives for private EV charger purchases and installation, including a 40% net cost savings.
A commitment to becoming a climate-neutral city by 2035.
A strong public transportation system that makes it easy to get around without a car.
Since April 2022, Munich has been a member of the European Commission's '100 EU climate-neutral and smart cities' initiative. This initiative is designed to help cities across Europe reduce their emissions and become more sustainable. As part of this initiative, Munich is working to expand its EV charging infrastructure, improve its public transportation system, and make its buildings more energy efficient.
5. Hamburg, Germany
The city is second to Berlin with over 1,200 EV charging stations, but the city is also offering a number of incentives to residents who purchase electric cars, including tax exemption on energy used for EVs as well as reduced registration fees.
Hamburg also hosts a number of programmes to provide financial and technical assistance to businesses looking to adopt their own charging infrastructure.
4. Berlin, Germany
The city has more than 2,000 EV charging stations and boasts the largest number in any city across the country. The majority of charging stations in Berlin are slow, meaning they can take several hours to charge a car.
Nevertheless the city is quickly adopting new solutions to reduce the charging time for EV drivers and provide more for public car parks, workplaces, and on the streets.
3. Paris, France
Paris' EV charger network is growing with more than 2200 available this year. EV charging stations are available in a variety of locations, including public car parks, on-street parking, and at workplaces. The cost of charging an EV varies depending on the type of charger and the time of day. However, it is generally less expensive to charge an EV than to refuel a petrol or diesel car.
2. Amsterdam, Netherlands
Amsterdam has a growing number of EV charging stations, with over 4,800 available as of 2023. The city is committed to becoming carbon-neutral by 2050, and EV charging is a key part of that plan.
The majority of Amsterdam's EV charging stations are slow chargers, which take several hours to charge a vehicle. However, the city is also home to a growing number of fast chargers, which can charge a vehicle in as little as 30 minutes.
1. London, UK
London has the largest number of EV charging stations in Europe, with over 5,900 stations available. The city also has the second-highest density of fast chargers in Europe, with over 500 fast chargers available.
The rapid expansion of London's EV charging infrastructure is being driven by a number of factors, including the city's commitment to becoming carbon-free by 2050 and the increasing popularity of electric vehicles. The Electric Vehicle Home Charge Scheme (EVHS), which covers up to 75% of the cost of installing an EV charging point at home, has also played a major role in encouraging Londoners to switch to electric vehicles.