Top 10 cities at the forefront of sustainable urban mobility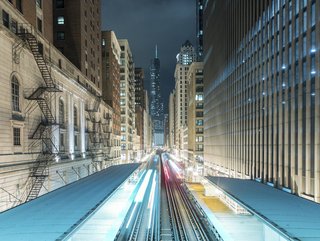 Top 10 cities at the forefront of sustainable urban mobility
These cities are leading the way in providing reliable, sustainable urban mobility networks that support the health and lifestyles of their populations
E-mobility encompasses everything from the way we get to work to the methods that are used to transport people and goods overseas. This has become a major priority for city authorities as they carry out works to adapt to a worsening climate and growing global population.
Some of the most well-connected cities in the world are now reaping the benefits of electrified vehicles, which is why we want to recognise the leading municipalities on the planet for their efforts to adopt e-buses and expand their metro networks, alongside other beneficial solutions that lead to a zero-emission future.
10. Zurich, Switzerland
A home to sustainable innovation, Zurich is praised for its efforts to not only electrify its public transport network in the city, but also around it. The city is home to critical research and development efforts to create clean, sustainable battery solutions to uphold the public transport system and other EVs.
Entrepreneurs at Swiss Clean Battery will be pivotal in this process as they work to produce a solid-state battery that could bring higher performance capabilities to the industry.
9. Shanghai, China
The city modelled its public transport network on that of New York City, but has leveraged the country's technological capabilities and leading position in e-mobility. One of the main differences to its electrified network is its ability to support a significantly larger population.
As one of the most populous cities on the planet, the public transport system is used by more than two billion people every year, which further exacerbates the need for the city to adopt more sustainable solutions.
8. Dubai, United Arab Emirates
The 'City of Gold' is also becoming the city of sustainable initiatives. Dubai has been investing heavily in sustainability operations, which include the city's metro line, buses and tram systems. More than an equivalent US$27bn has been set aside over the years to enhance its electrified infrastructure to support the commercial hub.
From 2021 to March 2022, the first e-bus pilot began, leveraging ABB overhead charging solutions to assess the feasibility of the technology.
7. Tokyo, Japan
Supporting more than 3.5 billion passengers annually, Tokyo has been blessed with the title of the world's most extensive urban rail network. The railway serves around 80% of the working population who travel to and around the city—where the majority of jobs are situated.
While a very punctual service, Tokyo's public transport network is prone to delays during rush hour, though the use of overhead power supplies makes the city far less dependent on automobiles and other fossil-fuel-powered vehicles.
6. Chicago, Illinois
Chicago's public transport network is the second largest in the US, after New York's. According to McKinsey, the city's connections are the best in the country and are very affordable, thanks to retained prices over the past ten years.
In 2018, Chicago became home to the electrified commuter rail, which is operated by Metra and is an important link between downtown Chicago and the city's southern suburbs.
5. Madrid, Spain
Sporting a metro line and now advancing its efforts to roll out e-buses—alongside others powered by compressed natural gas (CNG) and hydrogen—Madrid is also committed to quality transport services.
As a result, the majority of Madrid's population—around 89%—live within 1km of a station with connections to all major areas of the city.
EMT announced in January 2023 that it had switched off its final diesel-powered bus for the last time, making way for new, sustainable solutions.
4. Paris, France
The city sports some of the most critical transport links in Europe, most notably, the Eurostar e320—known as British Rail Class 374. An electrified train service, it allows under-sea mobility for those travelling to and from London, with destinations such as Belgium also included
The Greater Paris region is on a clean transport transformation journey, with the adoption of e-buses and charging infrastructure in the works. Transdev, a France-based public transport firm, looks to adopt and optimise 100% e-buses with autonomous capabilities.
3. Hong Kong, China
In June 2022, authorities approved the trial of Hong Kong's first-ever electrified double-decker bus, marking a major step for electrification in the already well-connected city. Hong Kong's metro network ensures public transport within 1km of a station for 75%s of its population.
Despite rush hour and other busy periods increasing demand, the metro network receives an on-time rate of 99.9%, making it one of the most reliable systems in the world.
2. London, UK
The satisfaction rate is high across the population of London, who are supported in their daily lives by its extensive transport network. Connections in and around the city have expanded over the years, with both over and underground networks supporting the majority of its population.
The city is home to great initiatives to eliminate emissions, including the ultra-low emissions zones (ULEZ)—about which there have been talks of extending.
Taxi services are also being influenced to make the switch to electric, as are public buses, which are pivotal in driving down the city's carbon footprint. More than 800 zero-emission buses operate in the Transport for London fleet, including both single and double-decker buses, resulting in adherence to its ULEZ zones and a 90% reduction in nitrogen oxide emissions.
1. Singapore
Emissions reached their highest in the city-state in 2016, at around 7.7 million tonnes of carbon dioxide equivalent (MtCO2e), which was faster than climate calculations predicted. As a result, the Singapore government is working tirelessly to reduce the emissions from its public transport network.
Singapore is working to electrify its public transport network by introducing more electric buses and trains, and has already rolled out overhead charging solutions. The government set a target to phase out all diesel buses by 2040 and has already begun launching its electric bus initiative across several transport routes.
There is also further work taking place in the city to expand the electric train network. In this vein, all plans set out by the Land Transport Authority adhere to the target of fully-electric trains on North-South and East-West lines by 2030.