Rolls-Royce scales up hydrogen for sustainable transport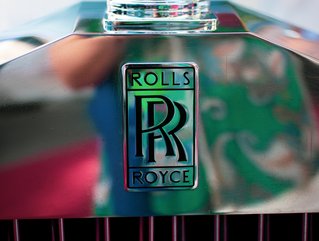 Rolls-Royce
Rolls-Royce is accelerating its development of hydrogen energy to support sustainable transport with the aim to enable low-cost green energy at scale
To this day, there is no knowing what the future of mobility looks like. There are many solutions out there for a variety of applications and many believe that net-zero cannot be achieved with one solution alone.
Range anxiety provides a great example of this. Realistically, the lack of range is causing stress among drivers that are unaware of the best opportunities to charge their vehicles. While this is inconvenient for many, it's not life threatening. Take the same scenario to a long-haul and similar problems could cause catastrophic events, therefore making it redundant as a solution for rapid decarbonisation of international aviation.
With that said, hydrogen fuel-cell technology piqued the interest of many across all transport sectors for its ability to eliminate greenhouse gas (GHG) emission, and cater for a variety of needs across cities, in rural areas, and overseas.
However, such a significant energy overhaul requires innovation and infrastructure, which is still under research, but Rolls-Royce hopes to accelerate these opportunities through its Power Systems business unit.
Rolls-Royce accelerates its hydrogen energy development
Rolls-Royce is very much embedded in the sustainable transport space, as well as many transport sector activities. Having recognised hydrogen as a suitable long-term solution for zero-emission transport, it has been developing its very own electrolyser, which was catalysed by its part acquisition of Hoeller Electrolyzer.
"We see hydrogen as one of the central elements of the energy transition. It can be used to store renewable energy and as a fuel for engines, fuel cells and combined heat and power plants to generate climate-neutral electricity and heat and is the basis for so-called e-fuels," says Dr Daniel Chatterjee, Director Sustainability, Technology Strategy & Regulatory Affairs at Rolls-Royce Power Systems.
"The common goal of Rolls-Royce and Hoeller Electrolyzer is to develop a solution to produce hydrogen with green energy at low cost and on a large scale. This also creates the opportunity to store and use solar and wind power, thus making an important contribution to the energy transition."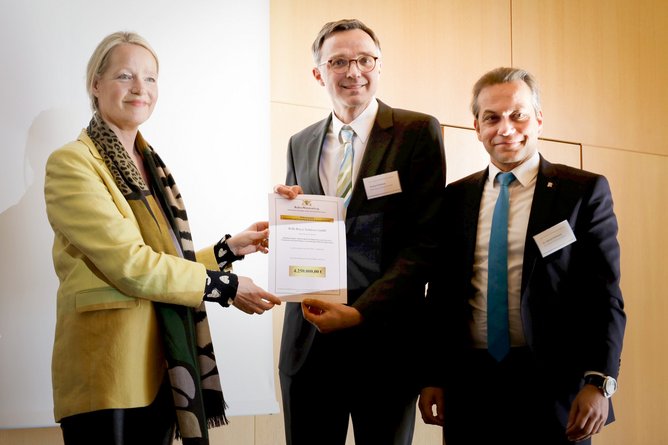 Dr Daniel Chatterjee, Norbert Markert, and Thekla Walker
Leading the industry down the hydrogen route
Based in Friedrichshafen, Germany, Rolls-Royce Power Systems is focused on the next-generation of propulsion and will do so by testing its MTU Solutions hydrogen and fuel-cell systems.
"Our new facilities will cover a large part of the hydrogen value chain - from infrastructure to production, distribution and use," says Norbert Markert, Head of the H2Infrastructure project at Rolls-Royce Power systems.
"The project presents some challenges in terms of engineering, safety and regulatory approvals. Our customers will benefit from our experience."
The Baden-Württemberg Ministry for the Environment recognised the demand to increase hydrogen infrastructure as the industry holds the key credentials for sustainable transportation. This is why subsidies were granted by the Ministry in April 2023.
"We now need a rapid ramp-up of the hydrogen industry," says Thekla Walker, Baden-Württemberg's Energy Minister
"To achieve this, we must also provide greater support for the construction of infrastructure such as hydrogen pipelines or electrolysers in our projects, because hydrogen and fuel cell technologies are of central importance when it comes to noticeably reducing the economy's greenhouse gas emissions in the future."