Rolls-Royce fulfils its luxury electric vehicle prophecy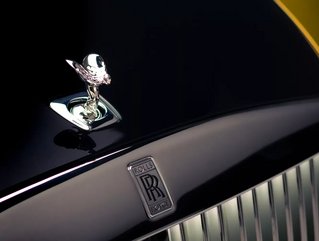 Foreseen by its founders, Rolls-Royce unveiled its electric vehicle (EV), which fulfil the vision of the company and sustainability commitment of consumers
Consumers that are looking to convert to an electric vehicle (EV) but simply haven't found the luxury, stylish, eco-friendly car they're looking for, perhaps it may be worth placing an order with Rolls-Royce.

The luxury, high-end car manufacturer unveiled its Spectre, an all-electric car sporting the Rolls-Royce unique image and brand name. A logo associated with the company's founders Charles Rolls and Henry Royce, and built of heritage and perfection.

"Perfection remains at the very heart of what we do as we pioneer a bold new era of luxury," says Torsten Müller-Ötvös, CEO of Rolls-Royce Motor Cars.

"The world around us is rapidly changing. Luxury goods are increasingly sought after as expressions of [individuality], a reflection of each client's personality and values, as well as a marker of their achievements."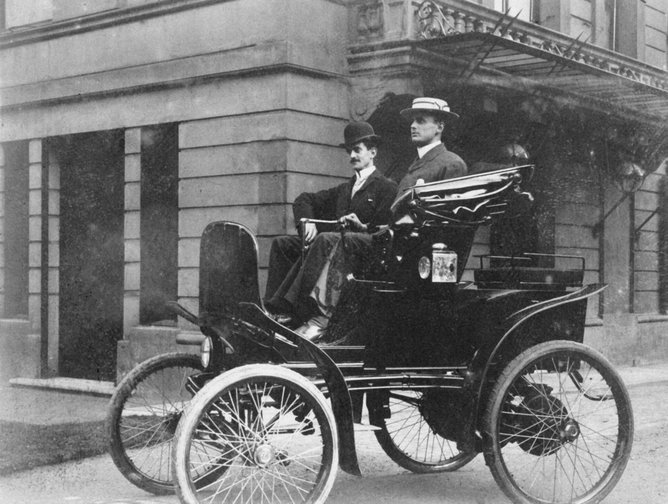 This statement reigns true both for the organisation and its customers as the company showcases its latest achievements in its electrification journey. But Rolls-Royce's history with EVs dates back much further. Charles Rolls, Co-Founder of Rolls-Royce saw potential in EVs back in 1900 when he took his first ride in an all-electric car.
It seems even one of the company's forefathers saw the potential for an electric Rolls-Royce, which as of now, is here and offering the same luxury spirit in a more sustainable body.

The Rolls-Royce Spectre confirms an EV prophecy
The latest vehicle to be made by the high-end automotive manufacturer is set to be available at the end of 2023 and marks a new era of development for the company. As predicted by the firm's founders, the range introduces its first electric model which achieves a maximum WLTP range of 320 miles per charge.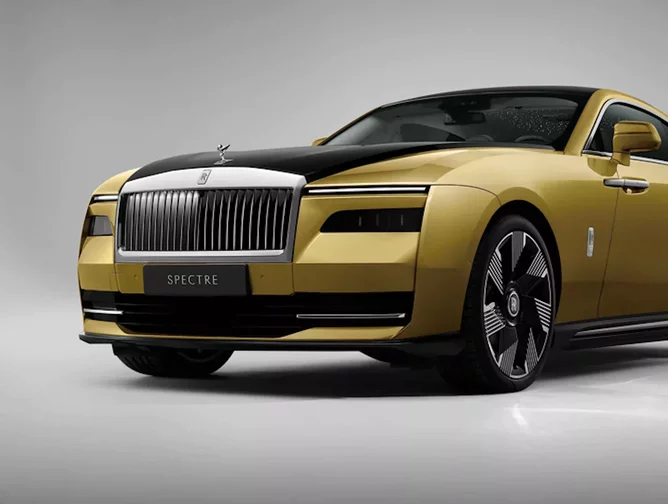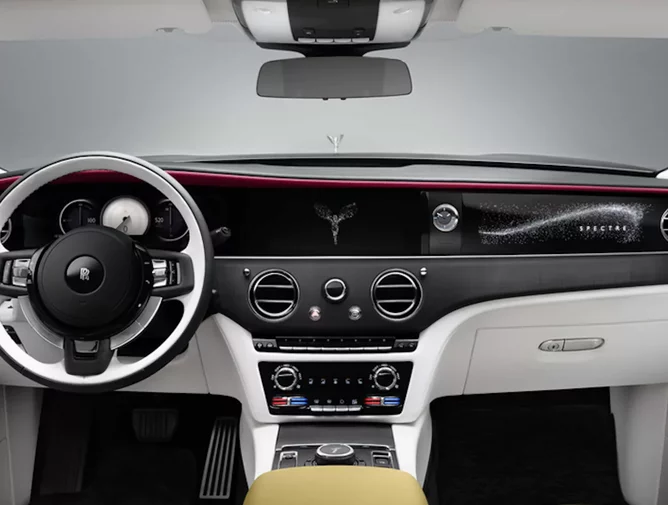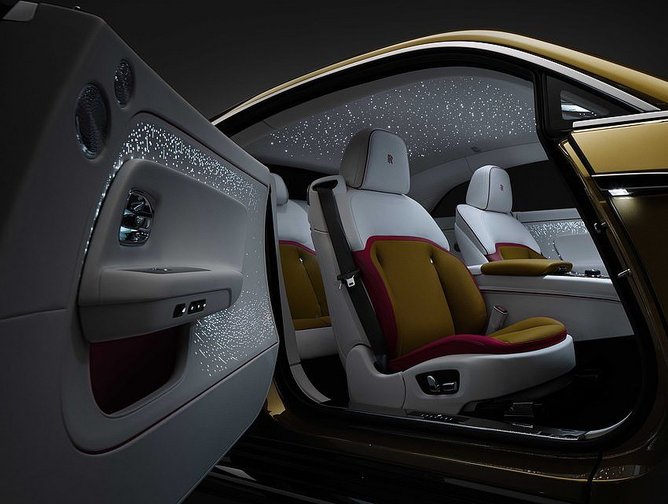 However, if the driver is looking for power over range, the Spectre has 585bhp and 900 nanometers of torque to play with. As a result, they will be stunned by the acceleration of the near three-tonne car as it achieves 0-62 mph in 4.5 seconds.
Refining its latest vehicle in line with the Rolls-Royce theory of excellence, the Spectre features simple, sleek lines and uses some of the largest one-piece body panels, limiting the number of components in production.