How do EV drivers benefit from new Google Maps updates?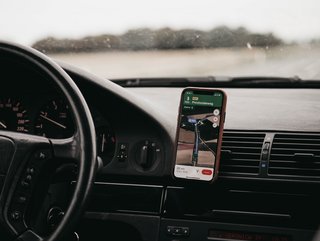 Google has updated Maps to support electric vehicle (EV) drivers in finding fast-charging stations as range anxiety is a major concern for commuters
The problem with owning an electric vehicle (EV) is knowing where to find the fastest, most reliable charging stations, and planning for these en route.

The stress behind this is coined 'range anxiety' and is one of the primary tipping points for consumers that want to switch their vehicles. While automotive manufacturers are doing their best to increase range, and charging providers speed up the process, other services prove useful in reducing the time-consuming process that is charging.

Google Maps is keeping up with consumer demand and, just before the holiday season that often requires a lot of travel, the tech giant has released new updates that support EV drivers to find fast-charging ports much easier.

This means any fast-charging station using 50kW or higher will be visible on the map in whichever countries they are available. This is one of the few updates the company has issued, alongside augmented reality features that allow the user to see surrounding services and venues they may want to visit.
Finding charging stations is not easy
The infrastructure conversation is one that we talk about a lot, but it's true—access to charging hinders the progress of electrification.

According to Which?, in the UK there are 30 charging networks available. But, consumers are still stressed out by the thought of taking a long journey. Contactless payment is also a staple in the process as pretty much every outlet, shop, or service allows for payment via a phone or digital device.

Cross pollination of EV charging networks also allows drivers to gain a better view of hundreds of charging points across the country. Services like GeniePoint, a charging network provider, enable access to a large array of options also.

For anyone who is keen to learn more about how payments will evolve in the future, EV Magazine shares lots of insights to determine how connected car solutions are changing the automotive industry.

Enablement is the key to changing the course of mobility. It eases drivers of conventional cars into the new world of EVs through services they already know and love.
The case for connected car technology
The connected car represents a shift in how humans interact with the world. Soon enough, we can expect contactless to be truly effortless as digital solutions are embedding into cars.

Near enough every process completed through a smartphone or watch could be achieved with a car. We can certainly see a solution like Google Maps, which is also available in some cars, proving itself crucial for the day-to-day use of an EV.