Cabify and Incode Technologies enhance EV driver security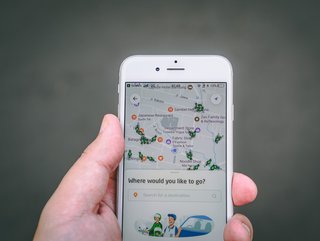 A partnership between Cabify and Incode Technologies will result in better digital solutions to secure electric vehicles as well as data of EV drivers
Cybersecurity measures are making their way into the automotive sector as electric vehicles (EVs) leverage digital technologies to manage vehicle performance, but also provide intuitive experiences for drivers.
Gone are the days when drivers could be happy with a somewhat comfortable ride and overall efficiency, now they expect to see the result of digital innovation as it is injected into cars.
With digital devices sharing data with cars, the cybersecurity measures remain critical, if not more so, as cars become targets for hackers.
One way that Cabify and Incode Technologies will improve cybersecurity is by using intuitive measures to secure drivers and their data. The companies announced a partnership in early-November 2022, and are looking to bring selfie identity verification to the EV market.
"This collaboration with Incode reinforces our commitment to providing a safe experience for both passengers and drivers. We want those drivers who choose Cabify to feel safe," says Carlos Herrera, CTO at Cabify.

"They are the ones who make it possible to move thousands of passengers every week through cities. Listening and taking care of those behind the wheel is key for us. That is why we are incorporating more and more technology to help reduce the risks of insecurity in cities.
Incode technologies secures Cabify's mobility-enabling service
Working with Incode Technologies, Cabify will leverage the company's expertise in identity verification, which is already actively used in Argentina, Colombia, Chile, and Peru, and reinforces the security measures that make Cabify a desirable safety solution. Artificial intelligence (AI) and machine learning (ML) will be used to detect suspicious behaviour of the users of its on-demand cab service and avoid compromising the safety of its passengers and drivers alike.

"Verifying the identity of our passengers is the most valued tool for our collaborating drivers and taxi drivers, which is why we continue to strengthen it with a leader in the sector like Incode," says Herrera.

Following a recent survey by Cabify, it determined that passenger identification is the most valued security tool among its partners and drivers. The feature used in its cabs is known as the 'Secret Signal', which activates real-time safety check protocols to deter any misbehaviour from passengers.

"Cabify has created a platform that is bringing together world-leading technologies to transform inner-city mobility, while optimising both user experience and safety," says Ricardo Amper, CEO of Incode Technologies.

"This makes it a really exciting partnership for us, and we are looking forward to working with Cabify as they continue to improve the way in which we travel."