Futureplus partners EV charging platform for expansion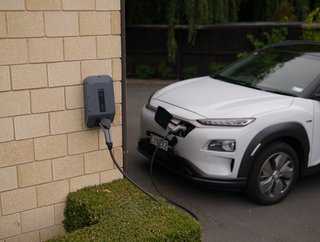 The sustainability measurement platform, FuturePlus is teaming up with Diode, an EV charging platform, to simplify switching to an electric vehicle
Of course electrification is a task for positive environmental impact, which is why the online sustainability measurement platform FuturePlus is teaming up with a technology startup to provide better services to customers for switching to electric vehicles (EVs).

Appropriately branded 'FuturePlus powered by Diode', the project will see collaboration between the two companies to further develop their offerings, by creating easy-to-use solutions that meet business change needs.

"'FuturePlus powered by Diode' is an innovative collaboration that creates real-life solutions for companies by providing personalised information, including infrastructure, carbon savings, car options and investment requirements, in an easily digestible way," says Alex Smith, Co-Founder and Partner of The Sustainability Group and FuturePlus.

The partnership will focus on ease of use, but also ensuring that customers get the most out of their EV fleets, or even influence their workforce to make the switch. Using the FuturePlus online sustainability self-management tool, clients can transform the way their organisations approach their sustainability goals through the power of electrification.

"We are absolutely delighted to be teaming up with fellow tech start-up Diode as we see this type of dynamic collaboration within sustainability as being key to driving the British economy and the green agenda forward," says Smith.
"We believe that this is an incredible asset for FuturePlus members, providing tangible insight for organisations looking at options to move to electric vehicles."
Diode provides electric vehicle suitability assessment
Electrification is a critical investment for any organisation, but with the Diode platform, organisations can determine whether such a shift is feasible. Incorporated factors could be the cost, the readiness of charging solutions at home and by the workplace, or any other infrastructure required to secure the transaction.
Members of FuturePlus will gain access to Diode services, including a driver survey to collate data and provide the customer with an EV Readiness Report, which comprises information around charging applications, costs, and the carbon emissions reduction that could be achieved. This data extends beyond the organisation to determine whether EVs are effective for employees at home.
"Climate change is the biggest issue we will all face in our lifetime, and our new partnership with Future Plus will support businesses as they embark on their transition into zero-emission vehicles," says Dan Eyre, Co-Founder and COO at Diode.
"FuturePlus provides detailed environmental impact measurement and wide-ranging strategic support for businesses, and our platform gives businesses and their employees the tools to make informed choices along their individual electrification journeys – a hugely complementary combination!"
"The energy between the FuturePlus team and Diode was absolutely electrifying during our kick-off session, so I'm confident that we'll make an even greater impact on climate change together."