Toyota is slow to change but leads Australia's EV revolution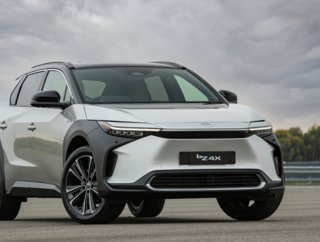 EVs aren't yet ready to electrify Australia's roads
The legacy automotive manufacturer and delayed EV maker, Toyota is the leading car provider in Australia, but it is yet to provide uncompromising solutions
The climate crisis is felt widely across Australia as it's one of the hardest hit countries.

Faced with multiple climate attacks—mainly bush fires causing harm to native wildlife and plant life—Australia is an advocate for change and is committed to doing so, but when it comes to mobility, things become a little more tricky for those in the outback.

With the support of its leading car provider, Toyota—which supplied more than 230,000 vehicles to Australia in 2022 alone, the country is looking to decarbonise mobility. While there are multiple solutions out there for city life, the struggle becomes apparent when drivers look for vehicles that compare to their rural vehicle counterparts.

If car makers are incapable of achieving the same capabilities as some of the already available internal combustion engine (ICE) vehicles on the market then it is deemed 'too early' to replace vehicles with all-electric ones.

"What battery-electric-vehicle do we have right now on sale in Australia that can tow 2.5 tonnes for 600 km? We don't. It doesn't exist," says Sean Hanley, Vice President, Sales & Marketing at Toyota Motor Corporation Australia.

"If we just move to only zero-emission vehicles, what are you going to tell the hundreds of thousands, if not millions of Australians who tow caravans, who use their cars for work, who need their cars on the land, who need their cars in the mine, who need more than 200 or 300 km range?"

What Hanley explains in this point is that automakers are looking to meet the growing trends within the automotive industry while few are focused on the issues at hand. While the competition is crucial to car makers in fighting their way to the top of the EV market, the real concern comes from drivers in rural areas of the country.

However, with Australia's leading vehicle provider behind on its shift to all-electric vehicles, is it possible that the supply of EVs would be available in time to meet the needs of eco-consciousness drivers?

Until this year, Toyota has only sold a signal EV model with the brand's logo, which is due mainly to the company's reluctance to change. But with new leadership, we expect to see rapid growth of EVs across its range, starting with the recently released Lexus RX.
EV cost benefits despite the range
There also remains the challenge of charging battery-powered vehicles and, according to Rewiring Australia, there is great potential for the country to eliminate 9,550 kg carbon-dioxide equivalent (CO2e) each year from a single household, by switching power sources to renewable energy, including the swap of petrol and diesel cars for electric ones.

By charging vehicles at residences, homeowners can save money on their average cost per mile, but the range of the vehicle is still a factor in making the switch.

According to a report published by Rewiring Australia—'Electrification is anti-inflationary', electrified home energy networks are expected to encourage a plateau in costs as the entirety of homeowners lives can be electrified and managed digitally.

Switching petrol cars and gas appliances for renewable solutions that power homes and cars with electricity will not only reduce climate impact, but save homeowners A$40,000 between 2023 and 2050—avoiding inflationary pressures amounting to annual energy costs of A$9,000 annually by 2050.