Toyota's CEO's attention is on the EV supply chain crisis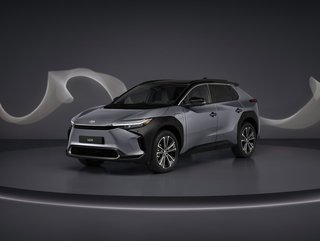 Toyota bZ4X electric vehicle
CEO of Toyota Koji Sato believes there is more to be done to encourage a sustainable EV supply chain and localise production in China and the United States
Following the controversial opinions of its previous leader, Toyota is in the spotlight when it comes to its electric vehicle (EV) endeavours.
As the company sheds its petrol-driven past, the new CEO of the company, Koji Sato is wasting no time in bringing the company back up to speed and advancing Toyota's efforts to produce zero-emission vehicles.
In doing so, Sato raised concerns about the company's operations in China, stating that there is a "sense of crisis" and pledging to improve local supply chains for EVs.
The new CEO said Toyota will be making bold efforts to further localise their business in China in order to keep pace with the rapid technological shift in the world's largest car market. Sato expressed a need to accelerate their efforts in China, where Japanese carmakers have posted sharp sales declines in recent months, due to the slow rollout of battery-powered vehicles. Toyota's own 2022 vehicle sales in China fell for the first time in a decade.
Showcasing the latest Toyota EVs in Shanghai
During the Shanghai motor show, Toyota unveiled two models from its electric bZ series, but Sato noted that the event highlighted the advancements China has made in electric vehicles and autonomous driving technology. The CEO stressed the importance of raising the speed from research and development to production of battery-electric vehicles (BEVs) in China, while also highlighting the geopolitical risks that Japanese companies face from tensions between Beijing and Washington.
Many multinational groups are reducing their exposure to China and building up in other countries as part of a "China plus one" production strategy. Foreign manufacturers also aim to make parts and cars inside China exclusively for use within the country.
However, for foreign carmakers, decoupling has been challenging since they all have joint ventures with local Chinese groups, and companies have continued to invest in the market due to its sheer size. Volkswagen, for instance, recently announced that it would spend €1bn (US$1.1bn) on setting up a new innovation centre in China.
Emphasising Chinese EV production
Toyota signed a deal with Chinese battery group CATL in 2019 to develop batteries for electrified vehicles. It also partnered with BYD, China's largest electric and hybrid carmaker, on the sedan bZ3, its second mass-produced electric model in China, expected to launch this year.
The automaker stressed that it has always produced cars close to their consumers, with many existing models in China already locally produced. Sato then said that a compact supply chain with lower logistic costs is crucial to improve productivity in electric vehicles.
Toyota will pursue a similarly aggressive localisation strategy for EVs in the US, where the Biden administration offers generous tax credits to bring supply chains and manufacturing to the country.
"In areas where there is an acceleration in the shift towards battery EVs, like China and the US, we need to be bold with local production," says Sato.
Toyota has long been a leader in the automotive industry, and it appears that Sato is determined to ensure that the company remains at the forefront of the shift towards electric and autonomous vehicles.