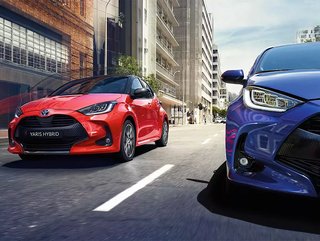 The top 10 hybrid-electric vehicles are the bridge between ICEs and EVs
Hybrid-electric vehicles (HEVs) prove great bridges between fossil fuels and electric propulsion, but which meet the cost and sustainable needs of drivers?
As identified by the popular UK-based car ranking services at WhatCar?, it's clear that the Asian car brands are leading the way in the hybrid vehicle space. As the likes of Toyota and Hyundai Motor Group were the earliest to adopt a fossil-fuel and electric combined propulsion system, there's no surprise that many of the Top 10 hybrid-electric vehicles originate from the eastern-born automotive manufacturers.

Although, this list throws a curveball into the mix as one other hybrid-electric vehicle (HEV) takes a spot among these Japanese cars.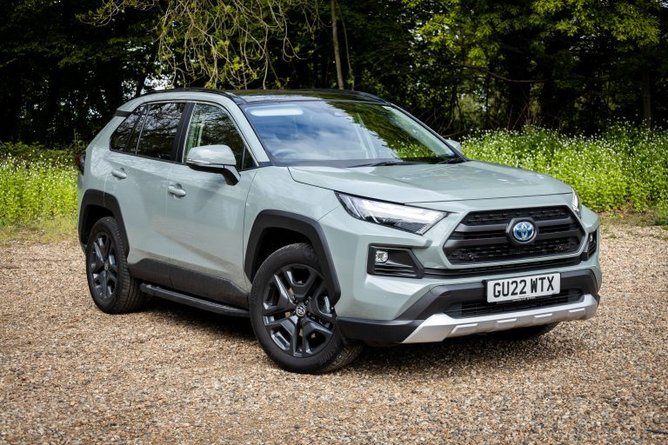 Toyota RAV4 2.5 Hybrid 2WD
10. Toyota RAV4 2.5 Hybrid 2WD
MPG: 49.0
From the original RAV4 to the present version, Toyota is a pioneer in the hybridised vehicle space and has amazed drivers and commuters with the efficiency capabilities of some of its long-standing models.
The Toyota RAV4 2.5 Hybrid 2WD is a chunky SUV model for drivers looking to reduce their overall emissions and benefit from the quality of the Japanese brand's experience in this space.
9. Toyota Yaris 1.5 Hybrid (2011-2022)
MPG: 49.2
The vehicle is designed with a passion for driving and consciousness of the environmental impacts had by fossil fuels. The Yaris is a nimble and efficient model that allows drivers to reduce their carbon emissions, but also benefit from the performance—saving fuel and money with every drive in this self-charging, safety-first HEV.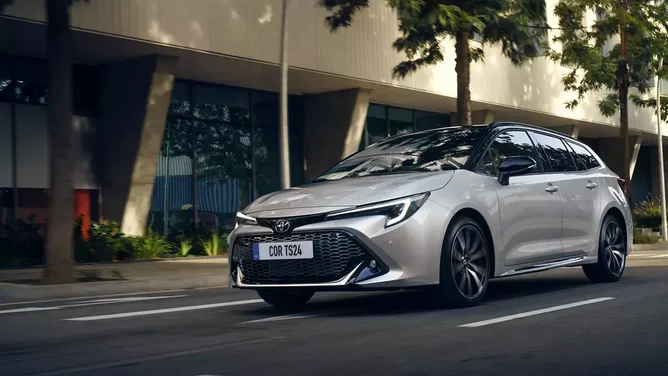 Toyota Corolla Touring Sports 2.0 Hybrid
8. Toyota Corolla Touring Sports 2.0 Hybrid
MPG: 49.4
Offering similar capabilities to its more compact cousin in the Toyota lineup, the Corolla Touring Sports 2.0 Hybrid offers a larger engine and better suitability for practical suburban applications. While this HEV produces less emissions and saves drivers money, the car is better suited to family drives and trips where luggage space is crucial. One of the popular solutions for ride-hail services and cost-conscious commuters.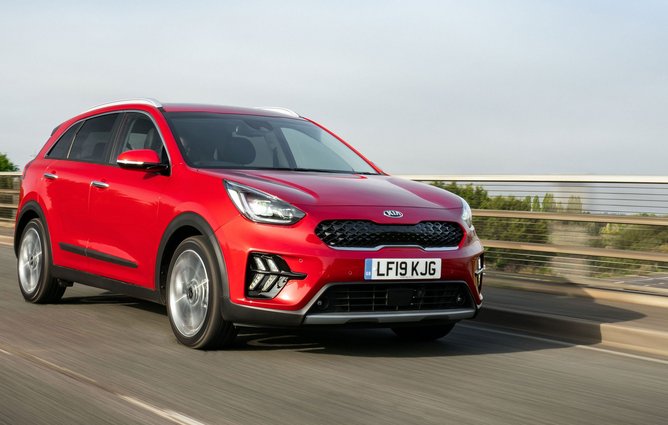 Kia Niro Hybrid
7. Kia Niro Hybrid
Not to be confused with its electrified successor, the Kia Niro Hybrid is a step in the right direction—the direction being emissions reduction. WhatCar records the MPG as 50.1 and offers an automatic drive and propulsion, making it a simple car for commuting long distances and mitigating emissions and costs in that process.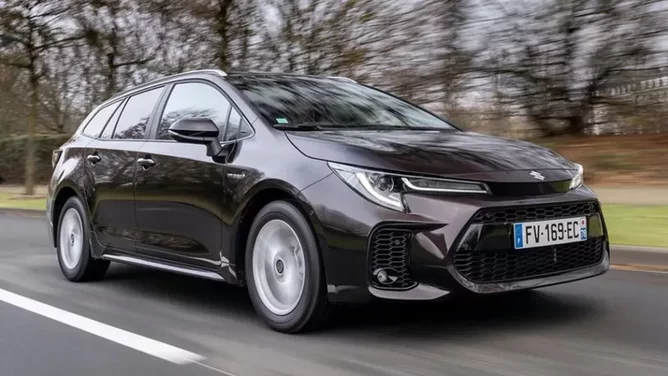 Suzuki Swace 1.8 Hybrid
6. Suzuki Swace 1.8 Hybrid
MPG: 50.3
Cut from the same components as the Toyota Corolla Touring Sports, the Suzuki Swace 1.8 Hybrid meets many of the same criteria as its twin. The difference here being the performance as Suzuki manages to squeeze out a further 0.9mpg out of its model.
Driving the Swace in town will earn the driver a maximum of 86.6mpg, making it a regular mode of transportation for shorter, regular journeys. Needless to say, the driver won't need to fill up often thanks to its electric motor integration.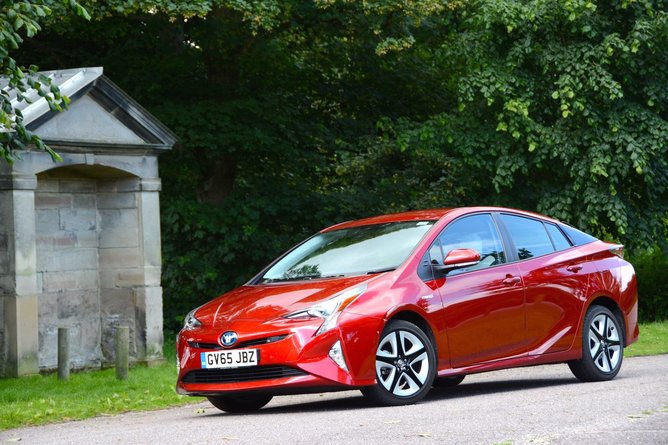 Toyota Prius 1.8 VVT-i
5. Toyota Prius 1.8 VVT-i
MPG: 50.5
Heralded one of the top hybrid cars on the market, the Prius is most known for its efficient performance and competitive price tag, starting at £13,000 for a model with average mileage and a well-kept log book.
The company is yet to release the latest plug-in hybrid model, marking a next step towards electrifying the car.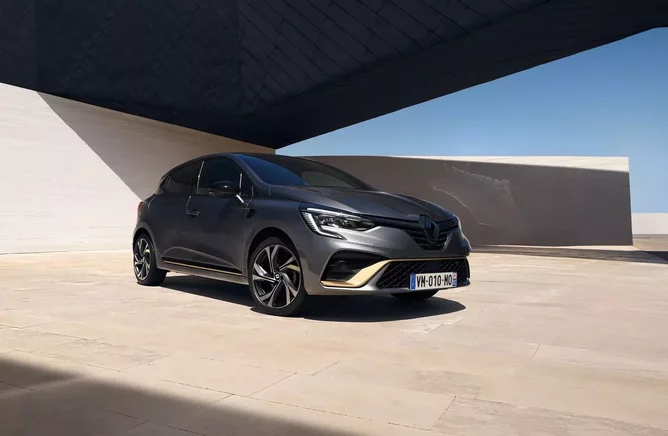 Renault Clio 1.6 Petrol Hybrid 140
4. Renault Clio 1.6 Petrol Hybrid 140
MPG: 51.6
A practical, much-loved model from the french carmaker Renault is also in hybrid mode as the company takes the fourth spot with its Clio 1.6 Petrol Hybrid. The car is a spitting image of its fossil-fuelled counterpart, making it a desirable option for young drivers and low-cost advocates to save money when commuting while benefiting from the same vehicle characteristics.
Driving the hybrid Clio has been known to reach 55 mpg in towns and promises more power in its latest E-Tech 145 version.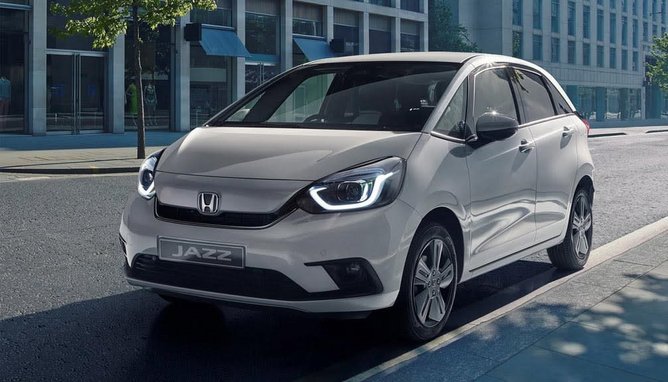 Honda Jazz 1.5 i-MMD Hybrid
3. Honda Jazz 1.5 i-MMD Hybrid
MPG: 56
The Honda Jazz 1.5 i-MMD Hybrid makes the top three by allowing 56 mpg, but is expected to reach as high as 68 mpg in an urban environment. The Honda Jazz petrol model is a low-cost car built for function, but had a facelift for 2023 to match the generation and evolving market of hybrid and electric cars entering the market today. The Jazz makes for a great commuter and general run-around, which is where its heart lies.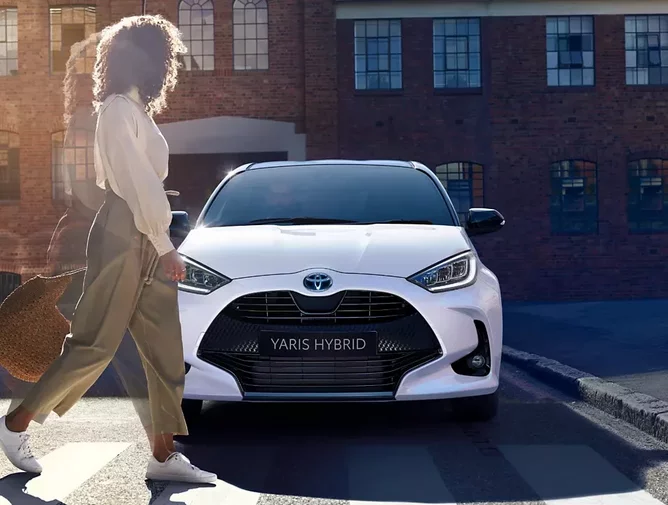 Toyota Yaris 1.5 Hybrid (post-2022)
2. Toyota Yaris 1.5 Hybrid (post-2022)
MPG: 59.9
With a facelift now available, it seems apt that the new Toyota Yaris takes the second spot—not because of its youth, but its efficiency at 59.9mpg.
The latest Yaris 1.5 Hybrid also leverages some of the latest technologies for connectivity, including MyT Connected Services and Multimedia, as well as a system to enable Android Auto or Apple CarPlay functionality.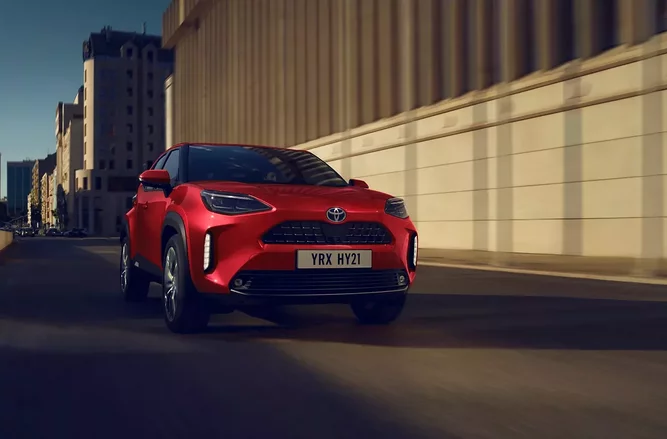 Toyota Yaris Cross 1.5 Hybrid
1. Toyota Yaris Cross 1.5 Hybrid
MPG: 60.1
Looking for something a little larger, yet more efficient?
The Cross model of Yaris is a great option for all-round low distance and town usage. WhatCar records an average of 60.1 mpg for the car, but it shows great performance in a variety of areas, including town use at 103.3 mpg, rural roads reduce this to 70.5 mpg, and motorways knock this back to 45.5 mpg.
The Cross model provides the in-demand driving position for the 2020s as more commuters opt for higher seating in an SUV-like fashion—this is for both comfort and safety.