Toyota leverages mild-hybrid tech to enter India's EV market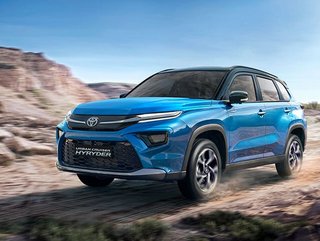 Following entry struggle due to high vehicle prices, Toyota will work with Suzuki to develop a mild hybrid SUV fit for India's electric vehicle (EV) market
Mastering the art of lean production, it's no wonder that Toyota is accelerating its strategy for electrification with the Indian electric vehicle (EV) market on the agenda. Across the continent, there have been struggles for widespread electrification as the country requires significant investment into charging infrastructure to uphold a sustainable industry.

For this reason, hybrid-electric vehicles (HEVs) seem to be the way forward in India as many require cars that can withstand longer trips and, with little charging infrastructure across India at present, drivers need reliable, sustainable transport.

Sustainable transport requires EV cost reduction
As the business pioneered just-in-time production and successfully introduced its Prius model to the country, Toyota struggled to supply its Camry sedan to the market at a feasible price. Previously, it was known to be eight times the annual income of the average middle-class family.
Due to revisions of the company's supply chain—sourcing and production—and its pricing strategy, the company is intent on reducing the cost of its EVs by sourcing cheaper materials and manufacturing its full hybrid powertrains in India. This shouldn't be an issue for the company as its factories are already operating below their capacity.
The company is also up against competition in the Indian market with its home-grown company Tata Motors, as well as Volkswagen and General Motors, taking the electrification route into the country's automotive market. Toyota believes that fully-electric solutions are currently not suitable for India's needs as it requires vehicles that can achieve higher mileage on longer journeys.
Toyota will tap into its partner organisation, Suzuki Motor—owner of the major Indian automotive manufacturer Maruti, to gain some insight into low-cost engineering and mild hybrid technology. Well the primary focus is on range, mild hybrid technology enables a different approach to the emissions reduction goal as a solution that focuses less on battery range and more on the reduction of greenhouse gases (GHGs) from combustion engines.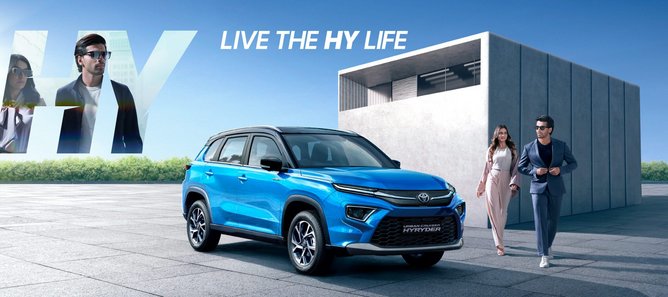 A hybrid approach to emissions reduction
In the current e-mobility landscape, hybrid vehicles are more suitable for the Indian market due to their smaller battery input, which reduces cost significantly. Toyota has been in the HEV space since the introduction of its first Prus in late-1997 and continues to force itself away from internal combustion engines (ICEs).
The first new HEV to be introduced to the Indian consumers is a compact sports-utility vehicle (SUV), the Urban Cruiser Hyryder. With minimal information around pricing, two company representatives have already suggested a price around US$25,000.
The company has also achieved further savings by working closely with Suzuki's team to design and develop the SUV, which will be priced in the same region as hybrid SUVs from Kia and Hyundai.