The zero-emission journey: How will Uber get there?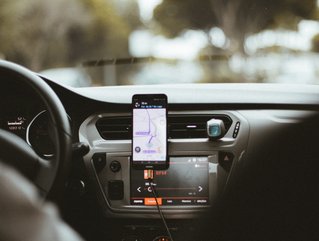 Uber is switching 45,000 vehicles to EVs in London
Uber UK's General Manager commented on the transition plans at the ride-hailing business, swapping out 45,000 vehicles to EVs in the next two years
With major acceleration to happen over the next couple of years, Uber set out plans to shift its entire London-based taxi fleet from fuel powered to electric vehicles (EVs) by the end of 2025.

The extent of the attempt sees 45,000 drivers anticipating a change of vehicle, which will be supported by Uber's education programme and proposal of EV benefits.

The transition echoes the overall strategy at Uber to decarbonise its users' vehicles on the road to zero emissions. Having already transformed the way people commute around major cities, Uber is now looking to decarbonise its business in line with plans to reach net-zero emissions UK-wide by 2030.

According to its UK General Manager, Andrew Brem, "London is already Uber's most electric city."

Despite the company being born in the sustainable state of California in 2009, the company has seen significant benefits to decarbonising its operations in the international hub.

"That said, I am not suggesting it's not very ambitious. It is, without a doubt, but we are focusing everything on making it work."
The world's fastest growing mobility startup
As a staple in the lives of many, Uber seems destined to hold a leading position in the mobility landscape as it provides a crucial, reliable, responsive service to customers looking to book their taxis flexibly and efficiently.

The designated app already offers a multitude of services from basic taxi services to comfort and executive travel and access support, making it an all-rounder for those who need low-cost, convenient transportation.

The service has quickly shown benefits in terms of sustainability as ride-hailing becomes a more efficient way to access transportation where trains and buses are less suitable for commuters and travellers.

To take its service a step further, the company is looking to support its drivers in switching to more sustainable vehicles, and will do so by supporting them in the process. This starts with cost, but also looks at the range and charging speed of vehicles.

Price

The cost of switching to an EV is a major factor across the board, so Uber provides insights to its drivers on how to find an electric version to meet their budgets. The aim is to provide more choices to its drivers and make it easier for them to see the cost benefits of electrification.

Range

One of the key figures is range and drivers need to ensure that their EVs are capable of doing a full day's work. A typical Uber driver covers a distance anywhere from 160 to 210 kilometres in a day and must also consider the charging factor when selecting a vehicle to replace the usual hybrids.

A fully charged 40kWh battery will achieve a 225 km range on a single charge, but a larger battery can be driven further.

Charging
The third crucial number is charging. The company is looking to educate Uber drivers on how to get the most out of the available, very limited, public charging points in the city. Noting that charging bays also come with overstay charges, the charging time is a key factor in profitability for Uber drivers.

Typically a 50 kilowatt public socket will charge a 64kWh battery from 10% to 80% in 63 minutes, or a larger battery can take longer. As rapid charging is yet to reach a significant level of proficiency, the time to charge a car is a crucial success factor.