Madrid includes hydrogen and natural gas in mobility plan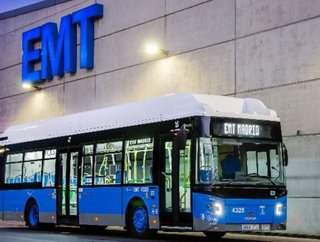 Empresa Municipal de Transportes de Madrid (EMT Madrid) drives sustainable transformation of its public transport network with EVs, hydrogen, and gas
The race to net-zero emissions is on, but the idea is not to compete, but to encourage sustainability as a widespread principal for growth. This is also apparent in the public transport sector where the shift to electrified vehicles—buses, taxis etc—is a critical step in decarbonising major cities.

This is something that is taken very seriously by the Empresa Municipal de Transportes de Madrid (EMT Madrid), which recently announced that its final diesel-powered bus is now out of action and more sustainable forms of transport are taking the helm.

The company has renewed 60% of its bus fleet with 1,291 vehicles operating on cleaner power sources. As a result of its decarbonisation efforts, EMT Madrid will use compressed natural gas (CNG) buses and only 180 electrified buses with 150 more on the way in 2023.

Alongside these, EMT Madrid is experimenting with 10 hydrogen-powered buses.
Putting Madrid on the clean transport map
The clean energy transformation of its bus networks marks a major step in the City Council's Madrid 360 Environmental Sustainability Strategy and a crucial component of its overall targets for 2025.

The company's Operations Centre in La Elipa is preparing to become a sustainable depot with solar panel installations designed to supply clean energy to 318 buses.

The total investment in its zero-emission transport model is expected to reach €534mn by the end of 2025 with €77.34mn already invested for the acquisition of more sustainable transport vehicles.
The electric bus market is advancing urban e-mobility
Public transport firms can have a significant impact on the way commuters get to work and the emissions accrued along the way. While Madrid is incorporating more sustainable transportation this year, China remains the leading force in bus electrification—according to the World Economic Forum, it's responsible for around 98% of the world's e-buses.

With 400,000 e-buses on the road, China was responsible for reducing demand on oil, which resulted in savings of 200,000 barrels of oil per day.

One of the key points that public transportation firms should be focused on is sourcing, particularly when considering Scope 3 emissions, which is the hidden caveat of sustainable transformation.

As mentioned in previous discussions around infrastructure, the key for cities when adopting alternative fleets is to pay close attention to the required infrastructure and sustainable sourcing capabilities to achieve a true net-zero figure.

EMT Madrid will adopt three forms of transportation vehicle, which means that infrastructure will play a major role in ensuring all modes of transport function harmoniously. When it comes to hydrogen, the infrastructure requirements are much more severe, which poses the question as to whether hydrogen is a long-term solution.