Tevva builds sustainable electric trucks with a purpose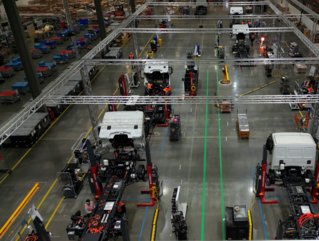 The electric truck manufacturer, Tevva reached a major milestone for sustainable logistics, gaining ECWVTA for mass productions of its 7.5-tonne vehicle
Milestones are what propel sustainability initiatives forward, and Tevva celebrated one recently as the electric truck manufacturer received European Community Whole Vehicle Type Approval (ECWVTA) for its 7.5-tonne electric logistics truck.

The certification is critical for the UK-based company's progress as it allows the team to begin production of its pioneering battery-electric vehicle (BEV). This not only marks the beginning of operations for Tevva, but represents a major step forward for the industry.

Having undergone 30 systems tests, including safety and electromagnetic compatibility, to gain EU and UK certifications through the Vehicle Certification Agency (VCA), as well as the Swedish Transport Agency (STA).

"We continue to 'charge on' as a company and reach new milestones, with type approval being the latest and most important landmark we've achieved to date. I am incredibly proud of our team who have worked tirelessly to secure this certification and get our 7.5t electric truck in customers' hands and on the roads," says Asher Bennett, Founder and CEO of Tevva.

"We are on a mission to make sustainable trucks accessible at scale and believe our technology will empower the transport sector and the governments of Europe to meet their net-zero goals. By embracing both hydrogen and electric fuel sources, we can rethink the energy mix in transport, reduce strain on our electricity grid and accelerate electric truck adoption."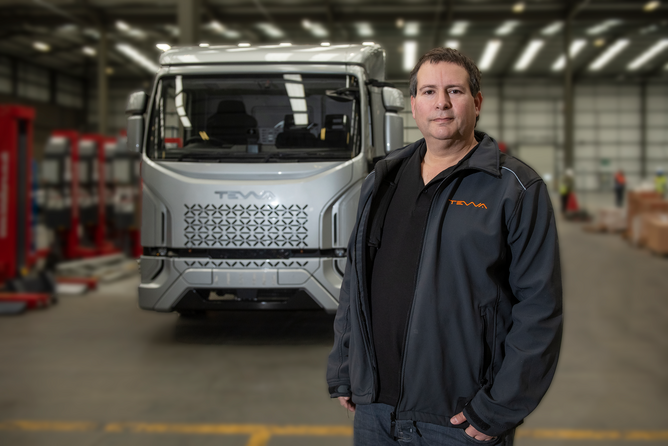 Electric and hydrogen solutions power logistics
The first trucks have been snapped up by UK-based organisations, including Travis Perkins—the building material supplier, Expect Distribution, and Royal Mail. As a result of growing interest in Tevva, the company expects to sell up to 1,000 of its recently certified trucks by the end of 2023.
As one of the major innovators to come from Britain, Tevva's solutions accommodate both EV technologies as well as hydrogen extensions to increase the range of its vehicles for longer-distance work. All of this and more is to be featured in the February issue of EV Magazine.
Currently, the Tevva 7.5-tonne electric truck allows a range of up to 140 miles (227 kilometres) per charge from a 105kWh battery, which is dubbed the ideal solution for last-mile logistics.
Utilising the hydrogen range-extender gives drivers a 354-mile (570 km) range, and is designed to support users on longer journeys—with ample range for national transport.
Production at the Tilbury manufacturing facility can now begin with expansion opportunities across the EU thanks to the necessary certifications.
In the February issue of EV Magazine, we'll delve further into debate around electrification and the use of hydrogen, with comments from Tevva, to support various functions within the logistics industry. As there is no one-size-fits-all approach, Tevva's approach caters for multiple stakeholders in the supply chain.