Lion Electric upholds US bus electrification initiative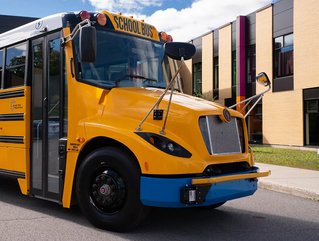 With support from the US Government, Lion Electric is supply all-electric buses to organisations and ensuring successful, service-based electrification
Following the announcement from the US President Joe Biden, there is more emphasis on electrifying buses in the Americas as the US Government sets aside funds to do so.

Biden announced at the end of October the government is budgeting US$1bn into its Clean School Bus Programme, which will help transition 95% of fuels buses to electric vehicles (EVs) through support for 389 school boards across 50 states.

One of the companies to receive the benefit of this investment is Lion Electric, a Quebec-based organisation developing solely commercial electric vehicles, of which one is an electric school bus.

"Lion saw the opportunity for all-electric school buses in the market over a decade ago when we began developing our technology and started the zero-emission school bus revolution," says Marc Bédard, Founder and President of Lion Electric.
"Today, we are seeing the results [of] large-scale adoption, for the benefit of the health of our children, our communities, and the environment."
This is a time of anticipation and growth for the business, which says it has already received in excess of 200 orders for its electric buses and, according to an analyst at National Bank Financial, Rupert Merer, the manufacturer has received much more than this from other contracts. As a result, he believes the company has actually received around US$82mn worth of order for all-electric buses.
Further funding is expected to be made available to the company for next year's growth.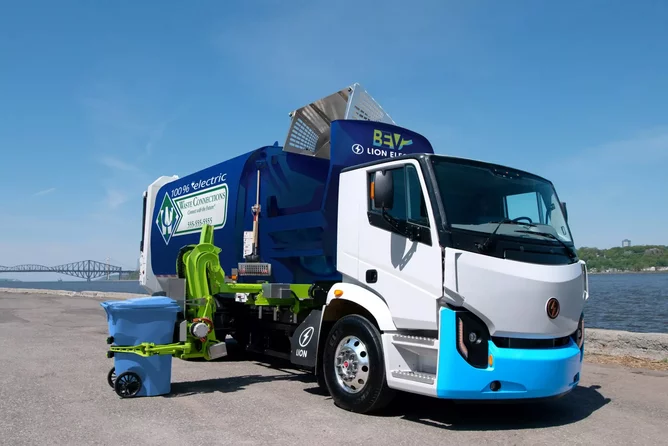 "With Lion's results so far, we believe it could see even more success in this market," says Merer. "There is competition, but we believe it's competitive with its chassis designed for several [EV] models."
Lion Electric is championing a growing electric bus market
The company prides itself on being an innovator. The manufacturer was founded in 2008 and is headquartered in Saint Jérôme, Canada. As the designer and manufacturer of next-generation electric buses and trucks, Lion Electric is playing its part in tackling the decarbonisation of urban environments across North America.
Its product range includes Class 5 to Class 8 commercial vehicles, including an all-electric urban truck, a purpose-built school bus, and other vehicles used in the city environment.
The company is also committed to providing a service through electrification. By taking care of various aspects of the process, Lion Electric supports clients in the integration phase to overcome challenges, such as acquiring local subsidies, servicing and parts, technician and driver training, and it also advises on charging solutions and infrastructure.