General Motors' CEO shows female triumph in the EV industry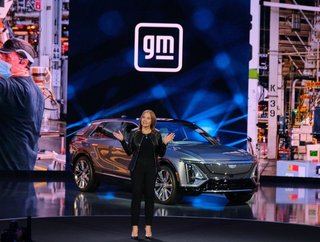 Mary Barra, Chair and CEO of General Motors presents an all-electric vehicle
International Women's month is all about recognising female triumphs in industries, which is how the CEO of General Motors drives its sustainable legacy
Growth presents opportunities as well as tough challenges to be faced promptly and with a strategic approach. While the automotive industry has historically been branded and led by men in the industry, the era of electrification brings with it an opening for female leaders to step up and achieve great heights for sustainability.

Ahead of International Women's Day, it seems apt to spend some time reflecting on the automotive landscape today and those who shaped the electric vehicle (EV) rollout that we see today. After all, there is still a large percentage of the population driving fossil-fuel-powered vehicles. Although women are seen to make the decisions in around 80% of households, they still occupy just 20% of the EV conversation.

But it's also important to recognise that female influence in the automotive industry is not new. Also, understanding that the success of the automotive industry is not just about getting their hands dirty; covered in oil and grease from internal combustion engines (ICEs). Much of the industry's progress lies within the commercial strategy, car design and technologies, sustainable procurement, and ensuring a workable supply chain of goods and materials to feed production lines.

An example of one female pioneer in the industry is Bertha Benz—born in 1849 and married to Carl Benz—who defied conventional norms and stuck out with her children for a long drive in one of the first automobile inventions. Along that journey she was not only able to make necessary repairs caused by the rough road tracks, but also came up with the idea for the brake pad.

In 1914, Florence Lawrence, a Canadian-American actress and inventor, came up with the first mechanical turn signal for cars. The auto signalling arm was built to improve safety, and while not patented, she made a significant impact on how automobiles are used today—reducing the number of accidents on the roads by improving signals between drivers.

Aside from automotive design and build, there is the infrastructure that allows cars to move freely and safely. June McCarroll recognised the need for something more as she drove her Ford Model T along a California roadway in 1917. Having come face-to-face with trucks and other cars on the paved roads, she campaigned for painted lines on the road to divide them into rows for oncoming traffic.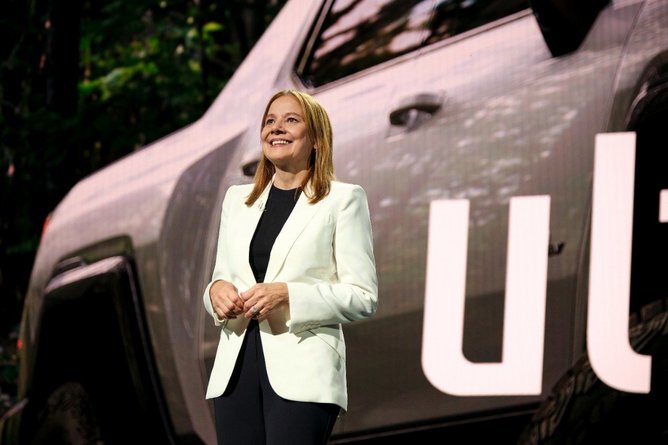 Mary Barra, Chair and CEO of General Motors
A modern-day female leader in the EV industry
Fast-forward to today and there are still many female innovators and leaders in the EV industry that go unnoticed, but one that stands in the public eye on a daily basis—leading one of the largest carmakers in the world—is Mary Barra, Chair and CEO of General Motors (GM).
Barra's mission is all about the now and the future of the automotive sector, which is very much driven by electrification. Having started her career at GM as a student engineer in the Pontiac Motor Division, she has been with the company ever since, completing over 40 years of service at the organisation.
A gap in her earlier stint at GM was a result of Barra undergoing a Master's Degree in Business at the Stanford University Graduate School of Business.
In her current position, Barra is responsible for leading the Board of Directors and establishing a strategic direction for the company. And with electrification shaping the industry she has overseen some of the biggest changes to the company in recent years and a major shift in cars entirely.
Not only is Barra an influential figure for female representation in EV industry leadership, but she is a major leader for the entire organisation and beyond, sharing her work and learnings from GM's operations and embracing a new type of workforce in years to come